Dubai, UAE, Jun 19, 2022: Elitegroup Computer Systems (ECS) and ASBIS Middle East strengthen commitment in successful partner event on 19th June 2022, in Dubai.ECS has been dedicated in providing its professional, innovative, high-quality and competitive design and product globally to meet the ever-changing consumer computer trend.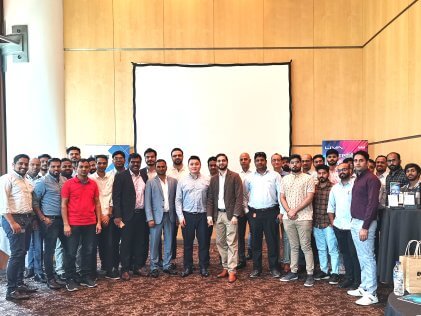 The new partnership combines the two companies' passion for experienced performance and will continue to lead the market for Mini PC in Middle East. Year by year ASBIS Middle East has grown solid collaborative relationships with the top worldwide vendors and suppliers of Consumer Electronics, IT products and solutions.
Commenting on their partnership with ASBIS ME, "ECS is pleased to announce the partnership with ASBIS Middle East, a leading expert in professional distributor of IT product in Middle East. With experienced manufacturing and innovative design , ECS is committed to providing high-performance, reliable, and stable products and long-standing partnership. By cooperating with ASBIS, we believe this will bring mutual benefit for both parties and help penetrate Middle East market and expand further in the future", Jonathan Chuang, sales manager of Own Brand Business Unit –Elitegroup Computer Systems (ECS).