Saif Badr Al Qubaisi, General Manager of Abu Dhabi City Municipality and Head of Technology Committee in the Department of Urban Planning and Municipalities, revealed that 11 new digital services have been launched across the municipalities of Abu Dhabi.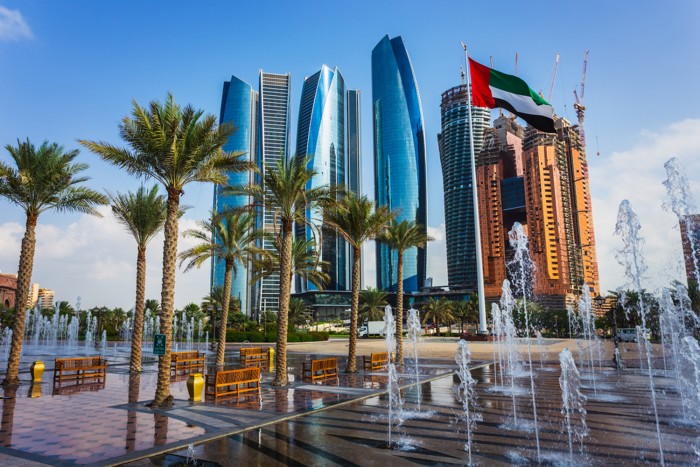 The project includes Abu Dhabi City Municipality, Al Ain Municipality and Al Dhafra Municipality, WAM reported.
According to Al Qubaisi, the step is part of a leading project aimed at digitalisation of public services with the aim of realising the vision of the Government and meeting the needs of clients as well as strategic partners.
"The new services include applications for opening a company account, constructing an entry/exit, obtaining a parking slot, constructing a service road, shifting services, and providing landfill. They also include permits for a temporary tent within the land boundaries, car shed within the residential land boundaries, house maintenance, raising a boundary wall, and opening a 1-meter wide door for the use of persons," said Al Qubaisi.
Customers can avail the services through the link: (https://smarthub.adm.gov.ae). Before signing in for the services, customers have to register in the Smart Pass portal of the UAE. "Any citizen who has an account on this portal can directly avail the 11 digital services on offer. The use of digital services will cut the number of municipal clients by 100 thousand in the first year of the launch of the said digital services," added Al Qubaisi.
Customers can register through 10 centres affiliated to the Municipality: Marina Mall, Al Mushrif Mall, Mussaffah Center, Al Shahamah Center, Al Wathba Center, Bawabat Al Sharq Mall, Madinat Zayed Center, Food Distribution Center – Al Moroor, and Food Distribution Center – Mussaffah. The services will also be available at Tas-heel Centers at Al Muroor Street, Al Jazira Sports and Cultural Club, Al Khalidiya, Mussaffah, Marina Mall, Bawabat Al Sharq Mall, opposite to Qasr Al Hosn, Sheikh Rashid Bin Saeed Street (Airport), European American Medical Center building, Al Raha Mall, Capital Mall, Al Muroor Street opposite to Zayed City, Ministries District, and nearby Holiday Inn Hotel. Registration can also be made through 98 digital booths spreading in Abu Dhabi. The location of kiosks can be figured out through this link: (smartpass.government.ae).