Tahawultech.com's Deputy Editor Daniel Shepherd reviews adidas' Z.N.E 01 wireless headphones designed to enhance sports performance whilst offering all-day comfort.
adidas, the global sports brand introduced these true wireless headphones in the Middle East market recently, through its sole exclusive distributor, shift electronics. The true wireless collection was created with the express purpose of delivering the right combination of performance, design, functionality, and cutting-edge technology.
Now let us take a detailed look a the device in question.
The adidas Z.N.E 01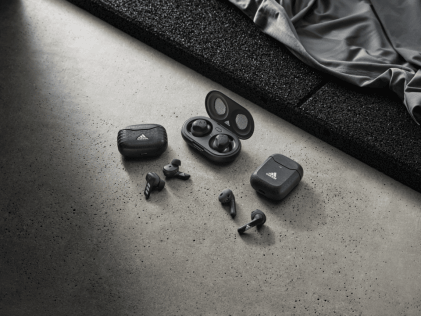 The guiding design principles behind these earbuds were anchored in human-centred mechanics, with a focus on technology innovation, functionality and fit. adidas and Zound Industries were determined to give athletes at every level the ultimate audio experience, in any field of play.
Music and other forms of audio entertainment are a creator's ultimate catalyst. With these devices the user is afforded full movement to take their training to the next level, removed from the normal solitude that comes with solo sports training. With no wires and adidas' frictionless, ergonomic design, users can turn up their movements to achieve their goals with the brand's introductory true wireless product.
Functionality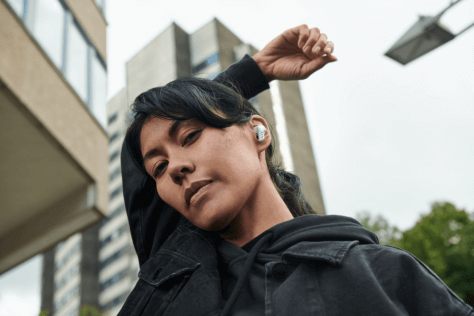 In taking these earbuds for a spin I was able to personally verify several of its selling points in two non-consecutive training sessions. Firstly, these earbuds were definitely secure and at no point did I feel there was any risk of them dislodging during the exercise sessions. Despite the size and shape of the devices I experienced no discomfort from periods of extended use, meaning that they posed no distraction from what I was currently doing. The Z.N.E. 01 also proved to possess excellent noise-cancellation abilities meaning that the user has no concerns of any potential distraction from their audio experiences. All these things coupled with the impressive battery life, made me feel that I could extend exercise sessions comfortably without any losses in the experience provided to me by my audio accompaniments.
The Verdict
In summary, adidas Z.N.E. 01 is the perfect companion device for the athlete or sports enthusiast looking to take their training session to the next level. This reviewer experienced an enhanced audio experience during my training sessions that matches the true wireless design philosophy of the product. I'm certain many users will be won over by the secure yet comfortable design, matched by its superb audio quality and long battery life that will ensure you take your training to the next level.
Product Specifications and Pricing
adidas Z.N.E. 01, which retails for AED 749, is an accessible true wireless earbud that's built to withstand various aspects of daily life, whether on the street, at the gym, or anywhere in between. The earbuds feature:
Intuitive: Ready-to-wear fit and functional stem for seamless wear
Secure: Silicon sleeve for safe and secure fit on-the-go
Inclusivity: Broad appeal in terms of use and fit to cater to the masses, while offering comfortable, all-day wear
Attractive design: Sporty, yet fashionable design to match both active and business wear
Long-lasting: 25H playtime (5H in buds + 20H in case)
adidas Z.N.E. 01 and other members of the true wireless earbud family, are available now for purchase in select stores in the Middle East.