The Abu Dhabi Systems and Information Centre (ADSIC) has signed an MoU with cybersecurity company Kaspersky Lab, to boost cooperation and provide advanced technical solutions to 84 government entities within the UAE capital's e-Government.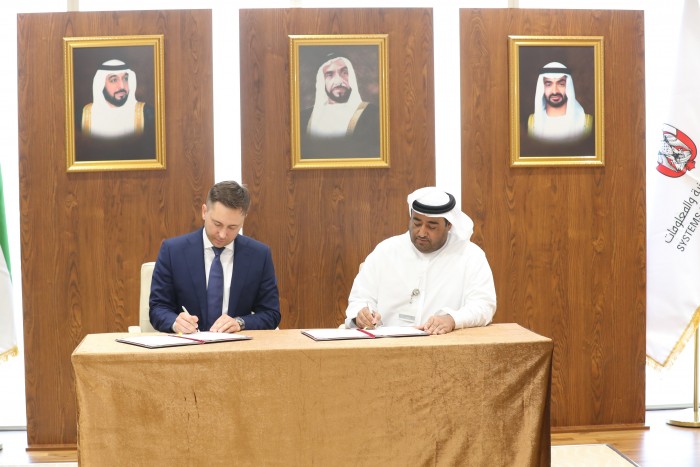 As part of the agreement, Kaspersky Lab will employ its technical expertise and solutions, while providing their products at competitive rates, with the aim of reinforcing the cybersecurity environment of ADSIC and its strategic partners from the government sector. Moreover, a series of awareness workshops will be organised as part of the MoU to benefit from knowledge transfer and international best practices.
"The enhancement of the information security domain is a key strategic priority for ADSIC in light of rapid digital transformation in order to protect information and data in our capacity as the government entity responsible for developing Abu Dhabi's ICT sector", said H.E Rashed Lahej Al Mansoori, Director-General of ADSIC.
"ADSIC is committed to facilitating all necessary requirements through its strategic partnerships with leading members of the ICT private sector to provide our government partners with added value by benefiting from their technical expertise to meet the various needs of Abu Dhabi's e-government. We are pleased to enter into this partnership with Kaspersky Lab, a global company with a strong track record of cybersecurity," he added.
"It is essential for any governmental organisation to serve its customers in a flawless manner and in today's world of constantly evolving cybercrime this is not possible without strong security measures. Therefore, Kaspersky Lab is proud to sign a MoU with Abu Dhabi Systems and Information Centre that strives to make the Abu Dhabi government more effective and efficient in delivering their services," said Maxim Frolov, Managing Director META, Kaspersky Lab. "I believe that this agreement will be beneficial for both sides and I hope it is the beginning of a fruitful long-term cooperation."