du, from Emirates Integrated Telecommunications Company, has announced the four winners of the du Emirati Startup Challenge launched in partnership with Zayed University and co-organised by E11 Global and Step Group.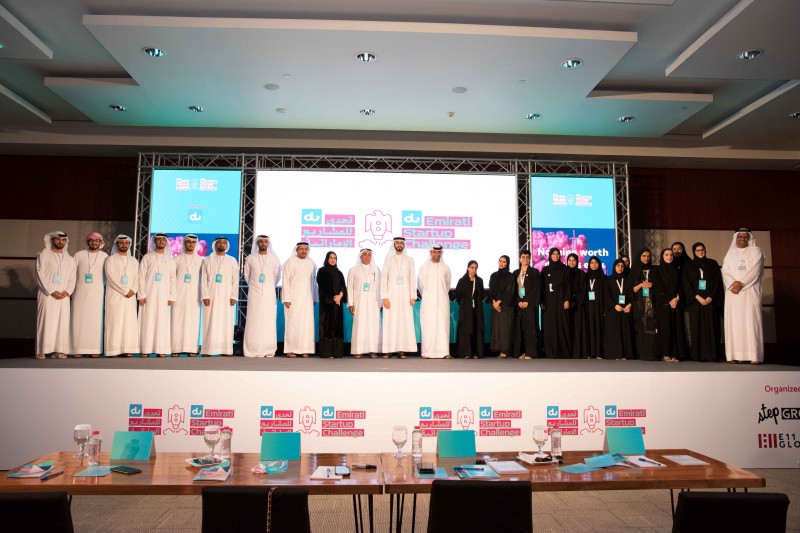 The winners were chosen from 18 Emirati startups selected for the final round of the Challenge.
The finalists presented their pitches to HE Omar bin Sultan Al Olama, the Minister of State for Artificial Intelligence, and a panel of judges from Zayed University.
Mabany won the first place, Emit the second while Fursah and Drive Less shared the third place. The top two winners received cash prizes of AED25,000 and AED 15,000 respectively while the two third-place winners won AED 10,000 each.
Launched on 3 April, 2018, the Emirati Startup Challenge is a nationwide competition aimed at empowering Emirati youth with an entrepreneurial drive and preparing them to successfully contribute to the UAE's startup ecosystem. The competition invited Emirati students from universities across the UAE to submit innovative technology or social entrepreneurial startup ideas for the Challenge.
"We are extremely proud of the startups who presented today," HE Omar bin Sultan Al Olama said. "This is a pioneering initiative that supports the growth of entrepreneurial aspirations and skillsets both in the country and in the region."
According to MAGNiTT, the largest data platform of start-ups and investors in the MENA region, entrepreneurship and start-up ecosystems have been strong contributors to the UAE's economy. To promote the growth of small enterprises in the UAE, both the government and private sector have placed high priority on supporting homegrown entrepreneurial initiatives.
Fahad Al Hassawi, Deputy Chief Officer of Telco Services, Emirates Integrated Telecommunications Company said: "At du, we have supported the UAE start-up environment since our inception through a variety of du-owned and partnership platforms. Our aim has always been to give individuals the tools to succeed, thereby contributing to the wider goals of growing the UAE knowledge-based economy. The Emirati Startup Challenge seeks to nurture young talent and encourage entrepreneurship among UAE nationals."