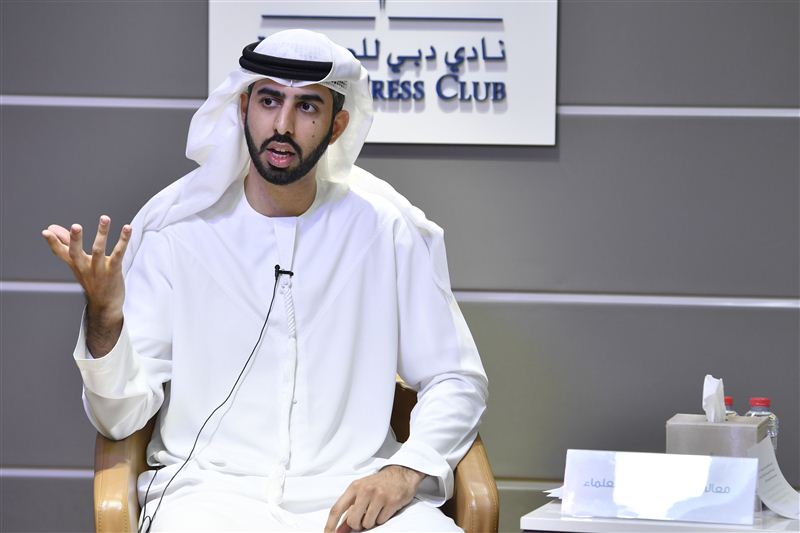 The UAE's Ministry of Artificial Intelligence is creating a job roadmap for the future, AI minister Omar Sultan Al-Olama said on Wednesday.
Al-Olama said that any entity or company aiming to invest in AI will reap the benefits.
"We will ensure people in the UAE are prepared for a change in the job landscape," he said. "As a ministry, we will work to raise awareness on these new jobs and develop people's skills through training programmes so they can keep pace with the advancement."
Al-Olama added that the country had already taken measures to ensure the next generation would be equipped for the job market of the future. "The UAE has already taken a big step in training students in coding and programming, and now our role will be to work with the education ministries to include AI in the curriculum of higher grades," he said. "The next generation, which already knows coding, will be fully prepared for AI."
"The next generation should focus on the needs of the future and specialise in the fields that will be in demand. The UAE made this easy for us by telling us what the country needs in 2071, such as engineers of 3D printing."
Al-Olama even touched on the UAE's unique makeup of nationalities, which he said would result in datasets that wouldn't resemble any other country on earth. "The data collected in the UAE will be different than anywhere else, because of the demographic we have here, which includes people of over 200 nationalities," he said. "This data will have a global reach."
Al-Olama said that the UAE is making strides in leading AI around the world, adding that the development in AI will impact all areas of life including production processes and administration.
He said that there are three types of AI: analytic; information-producing and the AI that teaches and runs everything by itself, which, though still in its infancy, it is considered to be the most dangerous type of AI.
He added that understanding the purpose of AI and its employment are key challenges that the country needs to address, where the early adoption of AI will help the UAE avoid such challenges.