Aruba, a Hewlett Packard Enterprise company, signed a Memorandum of Understanding (MoU) with AIR (Advanced Inhalation Rituals) to provide seamless connectivity and simplified operations and pave the way for the Group's digital transformation strategy.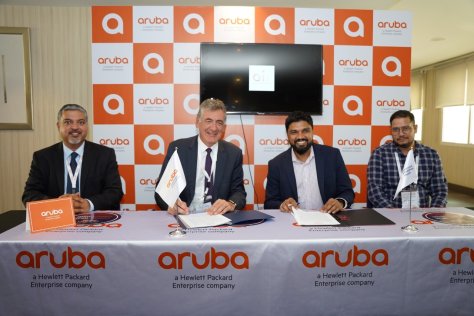 AIR is a global market leader with the aim to revolutionise inhalation rituals through constant innovation. Geared for the future, the Group's pioneering spirit is backed by state-of-the-art labs and factories in the United States, the United Kingdom and the UAE. Al Fakher is one of the key brands under the Group's portfolio. The company began as a quality-driven tobacco manufacturer in 1999. Today, it is present in over 100 countries, gaining the trust and loyalty of shisha lovers all over the world. While retaining its absolute commitment to product quality, it is also focused on finding new ways to delight their customers. Quality, consistency, and innovative, are the key aspects of Al Fakher.
The agreement was signed today at GITEX Global 2022, the region's top technology trade event. AIR will leverage the power of Aruba ESP (Edge Services Platform), the industry's first cloud-native solution for automating, unifying, and securing the Edge, all driven by advanced AI that proactively addresses network issues before they lead to business impact. The company will also deploy Aruba CX 6200F and CX 6100F series switches and indoor and outdoor Wi-Fi 6 access points, all managed via Aruba Central. Through a single centralised management console, the company's IT team will be able to effortlessly manage Aruba CX series switches and Wi-Fi 6 network that is spread across the entire campuses. Advanced AI will monitor the health and performance of the infrastructure.
AIR will also implement Aruba ClearPass solution across its multiple offices to have control over the complete enterprise and guest network.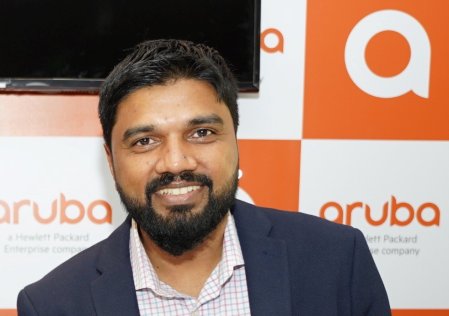 ClearPass connectivity will transform user-based experiences, allowing secured access for employees and guests and providing comprehensive visibility, granular control, and automated policy enforcement. AIR's IT team can view, control and populate contextual data about user roles, devices, application use, location and time of day to streamline network operations across the networks. The solution can be seamlessly integrated with various third-party ecosystem partners of AIR.
AIR has chosen CADD Emirates LLC, an Aruba platinum partner, based on the system integrator's years of experience, knowledge and expertise at implementing networking solutions, with full confidence that the company will comply with AIR's high standards and successfully deliver this project.
As a sign of Aruba's commitment to partner with and support AIR, the vendor presented an award of appreciation to Mr. Harish Kumar, CIO atAIR during GITEX.
"As we expand our horizons and look to digitise our infrastructure, we were keen to implement the best technology available today. Aruba is an established industry leader in wired, wireless and security networking solutions. We are excited to work with the vendor and look forward to the company's support in helping us navigate our digital transformation journey", says Mr. Kumar.