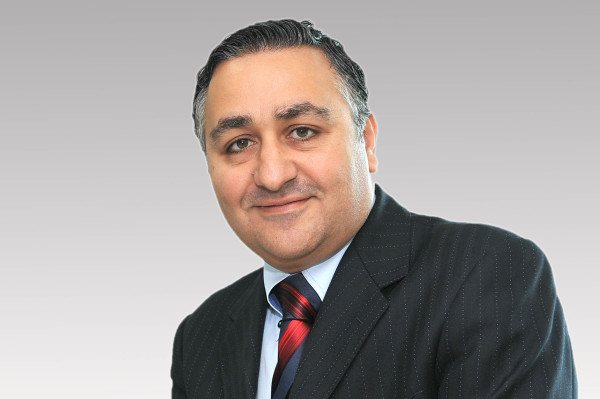 EMC Middle East, an affiliate of EMC Corporation, recently announced that Ajman Bank has selected EMC's storage solutions to redefine its IT infrastructure.
The Shariah based Islamic bank has deployed EMC and VMware virtualisation and cloud infrastructure technologies with the aims to expedite operations and service delivery while enabling scalability to meet rapid business growth.
Acknowledging the critical importance of the right storage infrastructure to manage steadily increasing data streams, improve scalability and reliability to meet the needs of their rapidly expanding customer base, the bank aimed to establish a truly integrated infrastructure.
The bank has selected the VNX unified storage with the Fully Automated Storage Tiering (FAST) Suite and EMC Unisphere to create an IT environment that can support growing data streams and manage rapid customer growth.
Ajman Bank will further reinforce this deployment with EMC next generation Data Protection solutions to avail the benefits of a centralised, backup, archiving and recovery environment. Ajman Bank is already in the process of deploying EMC Data Domain and Networker.
Hisham Hamoud, EVP, Chief Business Officer of Ajman Bank, "As a leader in the UAE's financial services industry and a cornerstone of Emirate's economy, Ajman Bank continues to work to extend a host of award winning products and services for customers across the country.  A truly consolidated IT infrastructure is instrumental to our ability to meet the ever-growing demands from consumers who today need secure, uninterrupted access to financial services and products anytime, anywhere. Electronic and mobile services are a compelling element in Ajman Bank's strategic roadmap and we need a trusted IT partner who can work with us to provision customer needs in a safe and reliable manner. Our partnership with EMC goes well beyond IT, it is a step towards our vision to transform the delivery of Islamic banking services and improve the overall experience for our customers across the country."
Habib Mahakian, Regional General Manager, Gulf and Pakistan at EMC Corporation, "Ajman Bank continues to lead the country's financial services sector with their ambitious business strategy that is further reinforced IT transformation initiatives. With EMC VNX, Ajman Bank has created the unified and reliable service infrastructure to ensure that they are able to effectively extend the host of world-class products and services to an ever expanding customer base across the UAE. We look forward to continuing on this exciting journey of growth, as the bank continues to establish the data protection environment that will further reinforce the consolidated storage environment to enhance backup and archiving capabilities that remain critical to provide an outstanding and completely trusted financial service offering."