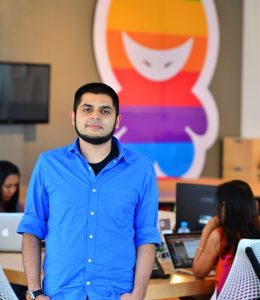 JadoPado, the Dubai-based e-commerce and online marketplace portal, has been acquired by a technology fund headed by Mohamed Alabbar, chairman, Emaar Properties.
Confirming the development to Tahawul Tech, Omar Kassim, founder and chief executive officer, JadoPado, said, "We're incredibly excited to exit to what is fast shaping up to be the region's most exciting digital and e-commerce play. Mohammed Alabbar's vision to make digital a cornerstone of his future strategy led us to believe that this was the right call and will help propel our business to the next level."
Launched in August last year by Alabbar Enterprises, the fund is aimed at collecting investments to the tune of $1 billion to push technology entrepreneurship in the Arab markets.
Kassim had announced the acquisition without naming the buyer through a blog post on the company's Facebook page recently, following which the company shut down its marketplace and JadoPado hotcake.
He added, "The JadoPado team will be integrated into ongoing projects such as http://Noon.com and will also be involved in exciting new projects across the digital spectrum in areas such as marketplaces, food commerce, payments and logistics.
"I'm personally thankful to all our investors including BECO Capital and al bogari Holdings for believing in the JadoPado vision and helping drive our business toward a successful outcome."
Alabbar has been heavily investing into technology and e-commerce over the last year and has a stake in logistics firm Aramex. The firm is also setting up online luxury retail with Yoox Net-a-Porter, post a 100 million euros acquisition in April 2016.