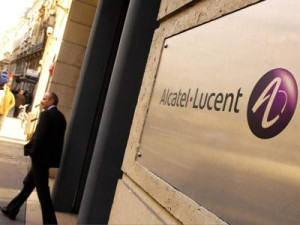 Alcatel-Lucent's second-quarter revenue grew 1.9 percent year on year, driven by strong growth in sales of IP networking equipment, one of the markets on which the company is pinning its future.
However, the company reported a net loss of €885 million ($1.15 billion) for the quarter, including an impairment charge of €552 million following a re-evaluation of assets, and restructuring charges of €194 million, among other things, the company said.
Revenue was €3.61 million, up from €3.55 million in the same period last year.
The IP networking equipment division saw particularly strong revenue growth, up almost 21 percent year on year to €624 million.
The increased focus on IP networking is part of Alcatel-Lucent's "Shift Plan" to transform the company from a telecommunications equipment generalist to an industrial specialist in IP Networking and Ultra-Broadband Access. As part of that plan, the company said it is on target to realise a €1 billion reduction in annual costs by 2015.
Alcatel-Lucent also saw year-on-year revenue growth in its Platforms and Services divisions, with Platforms revenues growing 23 percent to €262 million and Services revenues growing a little over 22 percent to €285 million.
Revenue in its biggest business segment, wireless, remained stable at €1.01 billion.