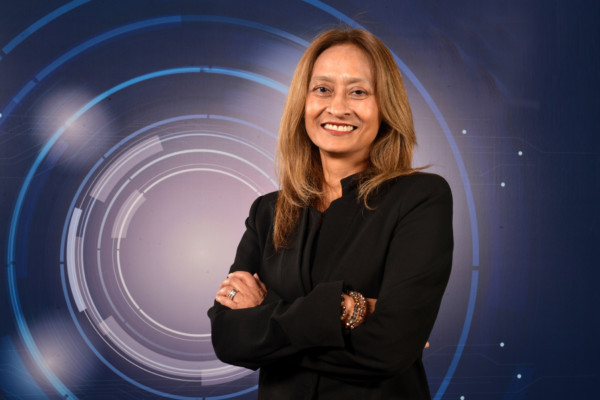 Alfa, the first Lebanese mobile network managed by Orascom Telecom, signed an agreement with Ericsson to deploy 4G LTE-A network across Lebanon.
In addition, the two companies signed a Memorandum of Understanding (MoU) to start exploring 5G capabilities on the Alfa network.
Ericsson's LTE advanced technologies will enable Alfa to offer an exceptional data experience to its end users, in addition to high-speed data services, extended data coverage and more bandwidth for their usage. It will also further enable the operator to offer advanced services and introduce new applications to the Lebanese market such as HD voice, HD video streaming, as well as explore new domains such as mhealth, cloud services, and offer rich content and multi-media applications, in addition to tapping the Internet of Things (IoT) market.
Marwan Hayek, CEO and Chairman, Alfa, said, "Our ongoing partnership with Ericsson enables us to keep pace with Lebanese users' passion for all that is new in the world of mobile technology and modern telecommunications. It also allows us to meet the growing subscriber demand for new and innovative mobile broadband services. Indeed, data subscribers on our network constitute more than 74 percent of the total subscribers' base, an exceptionally high percentage compared to other networks worldwide."
According to Hayek, their joint efforts with Ericsson have allowed them to be the pioneers in launching broadband services in the Lebanese market. "We were the first operator in Lebanon to launch 3G and 4G LTE technologies. This agreement is an ideal opportunity for us to maintain this leadership and offer new horizons to Alfa subscribers, ensuring communications across Lebanon at high speeds through our 4G LTE-A network. Furthermore, the 5G MoU represents an exceptional opportunity for us to ensure Alfa's readiness to implement the 5G technology as we look forward to launching our 1st 5G site in 2018."
Rafiah Ibrahim, Head of Ericsson Region Middle East and Africa, said, "Our commitment towards the development of mobile technology in Lebanon has been unwavering since the 1950s.   As the world is gearing up towards 5G, today's deployment of 4G/LTE is becoming a necessity to pave the way and prepare the networks for 5G while delivering a differentiated customer experience to the Lebanese consumer and fulfill their demand for speed connectivity, capacity and coverage.  This marks a significant step forward towards turning our vision into a reality by positioning Lebanon on the path of the Networked Society, Ericsson's vision of the connected future."