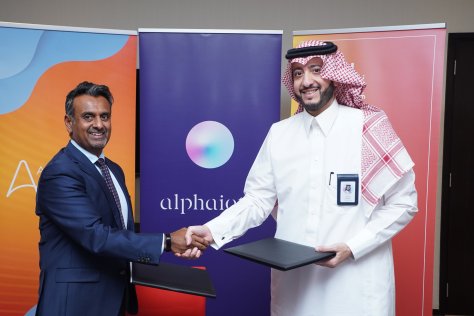 Alphaiota, powering the future of Saudi healthcare, announced a collaboration with Automation Anywhere, the #1 leader in cloud-native intelligent automation, to power the future of Saudi healthcare by deploying automation solutions that create better and faster patient care services.
Applying Intelligent Automation (IA) within the healthcare industry would fuel the future of work by allowing healthcare practitioners to automate manual, repetitive business and healthcare processes allowing them to place greater focus on patients' health, happiness, and experience.
"In alignment with Kingdom of Saudi Arabia's (KSA) healthcare digital transformation vision, our mission at Alphaiota is to help pave the way for the future of healthcare in KSA region. Automation Anywhere is a global leader in RPA and AI, and this strategic collaboration will enable us to accelerate the healthcare sector's digital transformation journey, allowing us to deliver unique capabilities for automation, robotics, and AI-powered revenue cycle workflow", said Thamir AlBallaa, CEO, Alphaiota.
"In the last two years, the healthcare industry has witnessed an urgency to digitise healthcare processes to deliver faster and more efficient patient care", said Dinesh Chandra, Regional Vice President, Middle East, and Turkey, Automation Anywhere. "Our collaboration with Alphaiota will boost the internal process management system across the healthcare industry leading to an enhanced patient care solution".
Ongoing public health challenges as a result of the pandemic, has catalysed the need for digital transformation across the global healthcare industry at breakneck speed. AI-powered cloud-native intelligent automation enables healthcare organisations to respond faster, delivering efficiencies and freeing workers to focus more time on patients.