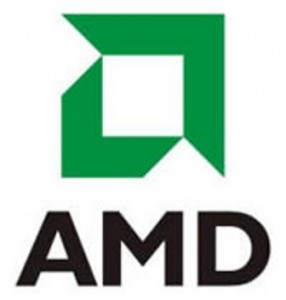 Chip company Advanced Micro Devices on Thursday said it would lay off 15 percent of its workforce as it tries to inch back to profitability at a time when the PC market is slumping.
The company will lay off close to 1,800 people, and it currently has about 11,813 employees. The layoffs would be completed in the fourth quarter of this year.
The company will also shut down offices as part of the larger restructuring effort. AMD hopes to save US$20 million in the fourth quarter and approximately $190 million in fiscal 2013 as a result of the restructuring effort.
"The PC industry is going through a period of very significant change that is impacting both the ecosystem and AMD," said CEO Rory Read in a statement.
The computing industry is being reshaped "at a much faster pace than we anticipated," Read said. The restructuring will make the company nimble and simplify product development cycles, Read said in a statement.
The PC market is in a decline due to a challenging global economy and the move to alternative computing devices such as smartphones and tablets. Research firm IDC earlier this month said that worldwide PC shipments in the third quarter dropped by 8.6 percent compared with the same quarter a year earlier.
Read became the company's CEO in August last year and put in place a new management team to handle the company's operations. The company has restructured its chip road map and manufacturing operations, but demand for the company's products remained weak across the board. AMD recorded a loss and saw its revenue decline in the third fiscal quarter.
AMD's revenue was $1.27 billion for the third quarter, dropping from the $1.69 billion reported in the third quarter last year. Analysts polled by Thomson Reuters expected revenue of $1.29 billion. AMD last week cut its sales forecast for the third quarter.
The company reported a loss of $157 million, or $0.21 per share. That compared with net income of $97 million, or $0.13 per share, in last year's third quarter.
On a non-GAAP basis, excluding certain items, AMD had a $150 million loss, versus a $110 million profit a year earlier. The company's loss per share was $0.20 on a non-GAAP basis. Analysts had estimated a $0.15 net loss per share.
Revenue from the company's products fell across the board due to weak demand and lower selling prices. Revenue for Computing Solutions, which deals in chips, fell 28 percent year over year. Revenue for the Graphics unit, which deals in graphics cards and boards, declined by 15 percent year over year.
The company earlier this month launched its Z-60 processor for tablets and also new chips based on the Trinity architecture for desktops. It is scheduled to launch new server chips based on the Piledriver architecture in the coming weeks.