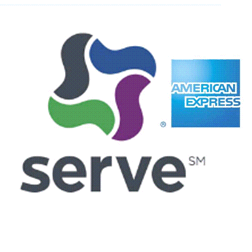 Verizon Wireless and American Express will integrate the Serve online payment system over mobile phones and tablets in coming months, the two companies announced.
The Serve system allows customers to load up funds on a Serve account using an existing credit or debit card or checking account, and then make purchases from a mobile device, they said. The payment is authenticated with the user's mobile number, according to the companies.
Customers will also receive a Serve card by signing up for service; the card can be used for in-person purchases in stores. The Serve system does not rely on NFC chips in phones for physical purchases, the companies added.
American Express and Verizon are working with Payfone to support purchases. Also, Verizon is still actively involved with Isis, a joint venture with AT&T and T-Mobile to test and deploy NFC phones for payments, a Verizon spokesman said.
The spokesman also said that Serve will help the carrier improve online mobile payments, which are growing by 30% a year.
Even though Serve customer pre-loads funds into the Serve account, charges can appear on a customer's phone bill, it was reported.
Serve plans to charge a fee for transferring funds from a credit card to a Serve account starting Jan. 1. That fee will be 2.9% of the amount transferred, plus 30 cents per transfer, according to the Serve Web site. Cash from an ATM to the Serve account will be free for the first withdrawal a month, then $2 thereafter.