Dubai, UAE, 10 March 2021: Gaming display specialist AOC has announced Solid Cloud Technology Solutions, one of the most prominent local distributors in Jordan as sub-distributor for its entire range of monitors in the country.
The new agreement will allow AOC to be present in the promising Jordanian market through Solid Cloud, which is located in both the capital of Amman and in Zarqa city.
Chairman of Solid Cloud Technology Solutions, Ali Mustafa Abu Moelsh, said that: "It is our pleasure to partner with AOC. Today it marks the beginning of a long-lasting relationship between Solid Cloud and AOC. This is a great new addition to our portfolio that will allow us to provide the Jordanian market with the much-needed high end display gaming and non-gaming monitors from AOC".
Solid Cloud is one of the most respected distributors and retailers in Jordan, with more than of 17 years of experience working with brands such as Energizer Mobile, Hikvision, HP, Kingston, SanDisk, Western Digital and more.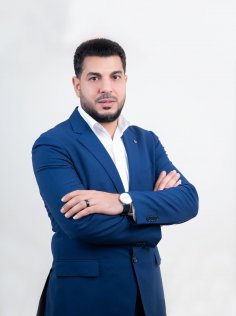 Expressing his happiness, Hisham Tolba, Sales Manager Middle East at AOC, said: "We are excited to our new relationship with Solid Cloud. Their wide channel base and experience in the local market combined with their knowledge for technology solutions enabled AOC monitors to enter Jordan and increase its footprint in the region".
"We are confident that this partnership with Solid Cloud as sub-distributor for AOC monitors will us increase our penetrate in the market place as well as allow existing and new channel partners to benefit from accessing more business opportunities. We are targeting to reach 10% market share in this market. AOC boosts a comprehensive range of monitors that can be used in business, home, or gaming applications", added Tolba.
AOC gaming monitors are powered by the latest technology innovations, including NVIDIA G-Sync or AMD Freesync technology. These monitors are built with the latest Motion Blur Reduction technology, Low Blue Light, Gaming-comfort Flicker-free and highest refresh rates that offer a truly immersive experience for users. All AOC monitors comply with international environmental standards such as ENERGY STAR, TCO and EPEAT.
AOC gaming and non-gaming monitors models are available now through Solid Cloud Technology Solutions, the authorised sub-distributor for AOC monitors in Jordan.