Apple CEO Tim Cook has announced that Apple is creating a fund to promote advanced manufacturing in the United States, and seeding it with $1 billion to start.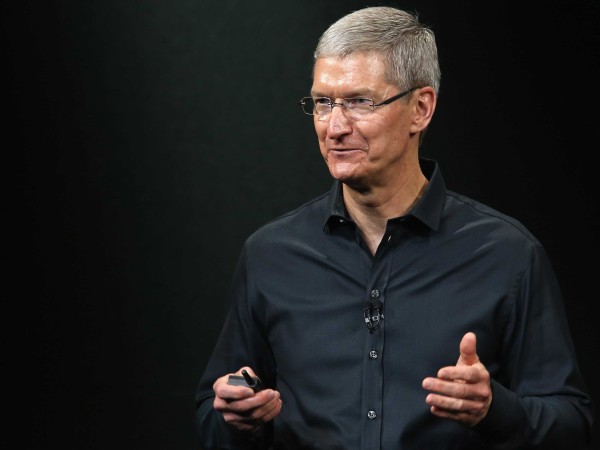 In a recent interview with Jim Cramer from CBNC, he asked Cook, "You're a huge company. What are you doing to create jobs?"
Cook responded that Apple had created 2 million jobs in the US, a stat he'd also mentioned in Tuesday's Q2 earnings call. But this time he broke it down, and naturally those workers aren't all wearing Apple logos on their shirts. Still, a lot of them are: Cook spoke of 25,000 employees doing R&D; 6,000 at Apple's facility in Austin, Texas; plus all the employees at Apple's retail stores. That's nowhere near 2 million, but Cook also counts US suppliers who make components here, including Corning glass and 3M adhesives used in iPhones and iPads.
Cook went on: "In the other category, manufacturing, we asked ourselves, 'How can we get more people to do advanced manufacturing in the United States?' And I'm proud to tell you that we're creating an advanced manufacturing fund. We're initially putting $1 billion in the fund."
The fund will invest in small American companies manufacturing products here. Cook said Apple would announce the first investment from the fund this month. Apple could focus on companies that make components, but we selfishly hope the fund's investments leads to more advanced accessories for our favourite Apple gadgets, like smart bands for the Apple Watch, new kinds of HomeKit devices, or wireless charging accessories.
When Cramer pointed out the $1 billion in seed money is a small slice of Apple's $256 billion cash reserve, Cook pointed out that to get $1 billion in cash in the US, Apple would have to borrow some of it. "It's $1 billion of our U.S. money, which we have to borrow to get. That's another whole topic," he said.
The other topic, of course, is taxes. Most of Apple's cash reserves are held overseas, and Trump has spoken about a deal to let American companies in a similar position bring some of that cash home while getting a break on the taxes.
Cook's opinion was, "I actually think comprehensive tax reform is so important to this economy. If you think about it, many, many companies now sell globally. If you sell globally, you earn money globally. If you earn money globally, you can't bring it back into the United States unless you pay 35 percent plus your state tax. And you look at this and you go, 'this is kind of bizarre.' You want people to use this money in the United States to invest more."
Originally published on Macworld. Reprinted with permission from IDG.net. Story copyright 2021 International Data Group. All rights reserved.