Apple has confirmed that it will announce its new line of products on 12th September during its annual keynote event, which will be held for the first time at the Steve Jobs Theater.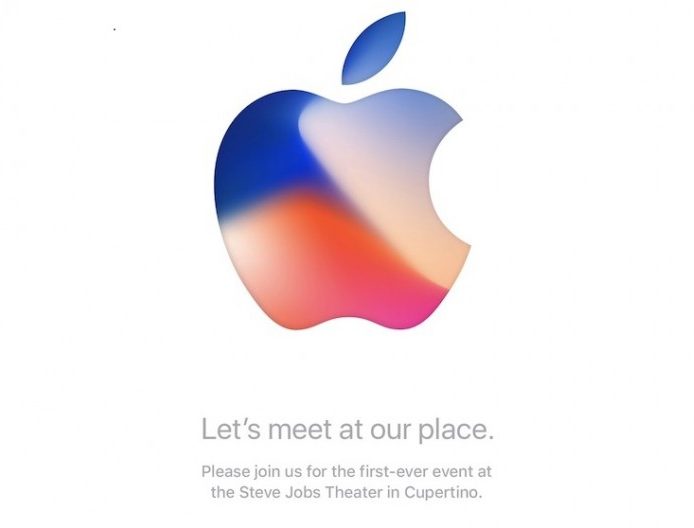 The event announcement didn't reveal much as it simply said, "Let's meet at our place," referencing to the venue of the event, which is located at the new Apple Park campus in Cupertino.
The company is expected to reveal the two rumoured iterative iPhone updates, possibly named the iPhone 7s and iPhone 7s Plus, in addition to a high-end iPhone 8.
The iPhone 8, according to reports, will feature a display that will take up almost the entire front of the device with OLED panels. It is also rumoured that the new iPhone's fingerprint reader will be on the back of the device and it will be equipped with facial recognition technology via the new 3-D sensor on the front of the device.
The tech giant is also reportedly gearing up to announce a new 4K Apple TV, as well as updates for Apple Watch and the official release of the iOS 11 and the Mac OS High Sierra.
The event is scheduled for 12th September at 9:00PM Dubai time (10:00AM PDT)
How to watch the keynote event:
The iPhone-maker always live streams its launch events on its webpage. If you're an Apple device user there are a variety of ways to tune in, it could be done through your iPhone, iPad, Mac, MacBook and even your Apple TV. However, you'll need to make sure your Mac has Safari 6.0.5 or later installed, and that you're running OS X 10.8.5 software too.
Windows users can now also watch the event. Last year, Apple made watching its livestreams available on Windows 10 PCs. You can use Microsoft's Edge web browser to view the livestream from Apple's website.