Both Saudi and global firms figured in the list of top nine attractive employers for Saudi business and engineering students, according to a survey by Universum Global.
Compared to other countries, Saudi Arabia's ranking tables have nearly equal presence of national and regional firms against international firms, says a report by Saudi Gazette.
Saudi Aramco remains the most attractive firm, ranking first in both lists for top business and engineering employers, according to the study that surveyed more than 6,000 participating students from five main fields of study and 13 local universities.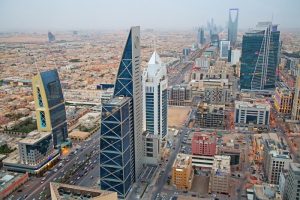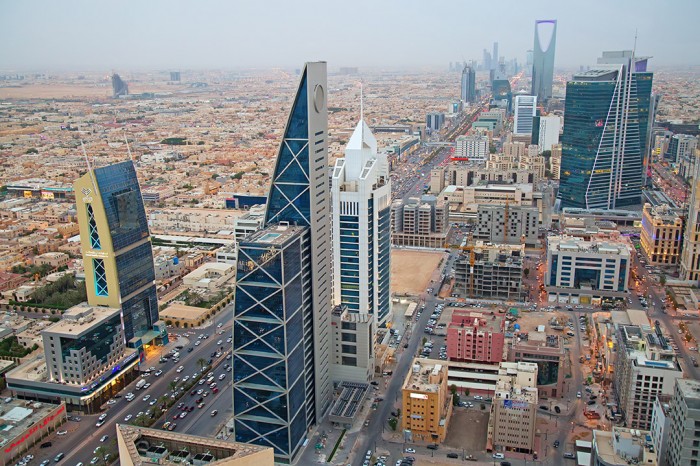 Aramco's ranking is considered "an extremely impressive feat considering international tech giants, Apple and Google, are hot on their heels in second and third place, respectively," according to Universum researchers.
Since 2016, however, few firms retained their places in the ranking.
"The fight for top talent to secure business goals has been tremendously intense. Banks seem to be gaining more interest by business students when we observe the trend compared to 2016 competing some of the multinational giants," Saudi Gazette has quoted Arda Ertem, Universum's key account director overseeing the MENA region, as saying.
New to the list this year is Al-Rajhi Bank climbing six places since 2016 and sits in sixth place ahead of Emirates Airlines.
"Al-Rajhi Bank has seen a tremendous enthusiasm from our Saudi graduates, educated both in local and overseas universities to start a career in the banking and finance sector," says Khalid Al-Huzaim, CHRO of Al-Rajhi Bank.
"In order to cater to these top talents, we launched the Best-in-Class Graduate Development Program, which consists of classroom, on-the-job and a coaching and mentoring methodology. We received thousands of potential applications to select from the most suitable candidates for the 18-month dedicated program through a series of selection activities that include ability tests, psychometric and assessment centers," Al-Huzaim said.
He added: "Our graduates are increasingly looking at longer term development and a balanced career progression rather than quick job opportunity wins."
National Commercial Bank climbed nine places since last year and taking the eighth position, in front of Saudi financial group SAMBA.
SABIC has also held its ground and retained its fourth place in front of Microsoft, which sits in the fifth place.
Banque Saudi Fransi and Abdul Latif Jameel both narrowly missed entering the top nine this year.
When it comes to engineering and IT employers, Aramco is followed by tech giants Microsoft, Google and Apple.
SABIC sits in fifth place after falling one position since last year, followed by Oracle that moved up two places.
The Saudi Electricity Company made their first appearance in the ranking, albeit in the 12th place.
The findings reveal Saudi students value opportunity for innovation almost on the same level as having a work/life balance among their top career goals. Job security is also a priority for them.
Commenting on the tendency to opt for public sector rather than private sector jobs, Ertem told Saudi Gazette a similar trend exists in other GCC countries as well. "This makes it more imperative for private organizations to communicate more on what they offer as an employer, talk about the employer branding attributes that are attractive to students as well as part of their internal reality," says Ertem.
Professional training and development are top attributes to attract graduates, he added.
Research findings revealed business talent expect to earn a monthly salary of SR8,224 while engineering and IT talent expect to make SR9,561 per month.
Visibility and transparency seem to be vital for graduates seeking job opportunities.
When asked why they do not consider an employer to be ideal, 48 percent of students said they "don't know enough about them" as their primary reason. The second most cited reason was "insufficient career advancement opportunities" cited by 11 percent.
"The fact that almost 1 out 2 students mentioned about their lack of knowledge about companies as places to work is a strong message to all employers to be more transparent about their culture, what they offer to talents and not just rely on their corporate brands to attract the talents they need. We see that many companies are losing potential talents to others just because they are either not communicating enough or not at all," says Ertem.
"First, they need to define their employer value proposition (EVP), their promise to potential candidates and current employees. When it comes to attracting talent, employers should definitely be more active in utilizing the social media channels in which talents are more actively following employers in Saudi Arabia and reflect great stories of their employees," he says.
Social media strikes as the top communication channel for students to connect with top employers, followed by employer websites, participating in career fairs, and other forms of advertising.
"This makes it even more important for companies to have a well-defined multi-channel digital strategy that can cut through the noise to define them who they are by focusing on employees' experiences," says Ertem.