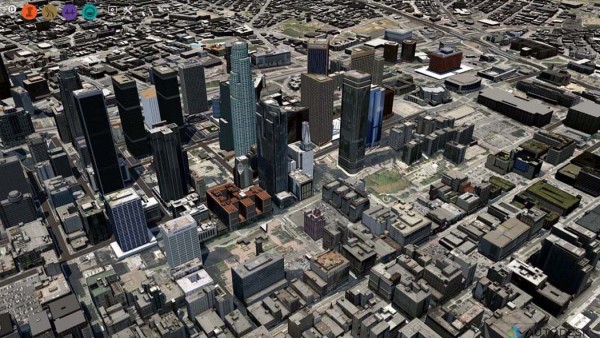 Autodesk has announced the release of the new Autodesk 2016 Design Suites that is expected to give users more control over all aspects of the design-to-make process through a connected desktop and cloud user experience.
"Our customers are pushing the boundaries on how products are designed and made, how buildings are built, and how entertainment is created," said Amar Hanspal, Senior Vice President at Autodesk. "Autodesk Suites address the entire workflow: from capturing reality and iterating on a design, to physically making that design through 3D printing or other forms of fabrication."
Each suite includes AutoCAD 2016, ReCap and 3ds Max. AutoCAD 2016, the most advanced AutoCAD yet, that delivers faster, more precise detailed design and documentation with rich visual accuracy. Autodesk's ReCap technology, also included in every suite, continues to bring Reality Computing to a new level of accessibility and affordability across the Suites with the additions of more native laser scan formats, smart measurement tools, advanced annotation and sync capabilities and more. Autodesk 3ds Max provides customers with the 3D tools they need to create inspirational experiences no matter what their industry demands.
Customers in the architecture, engineering and construction (AEC) and natural resources & infrastructure industries can look forward to enhanced software capabilities, increasingly powerful cloud services and flexible subscriptions options including Building Design Suite, Infrastructure Design Suite and Plant Design Suite.
The company is debuting the new Autodesk AnyCAD interoperability for any third-party design files, and Autodesk 3D Print Studio, which includes the Product Design Suite, in addition to AnyCAD and 3D Print Studio, 2016 provides enhancements for visualisation, electromechanical design, data management, advanced simulation and includes subscription access to the cloud-based Autodesk Fusion 360. And also the Factory Design Suite, wherein numerous enhancements have been added for converting CAD assets from 2D to 3D with improved accuracy and efficiency, and factory customers will experience an improved workflow for integrating point cloud data from laser scans.
Digital artists, film makers and gamers will find Autodesk tools helping to address the entire production process, especially when collaborating with multi-discipline teams spread across multiple location with the Entertainment Creation Suite.
Autodesk continues to innovate and improve its Suites and Desktop Subscription products to tightly integrate with Autodesk 360 cloud services. Subscription customers gain access to additional cloud services such as faster rendering and visualisation capabilities, simulation, analysis and collaboration tools.
Customers will also experience the new Autodesk Account, a personalised and easy-to-use portal where customers can track and manage all Autodesk products, services, and benefits in one place. Customers will experience a simplified installation, management and upgrade experience, flexible payment terms, and broader access rights across multiple devices.
Autodesk 2016 Design Suites' availability varies by country. For more details go to www.autodesk.com/subscription.