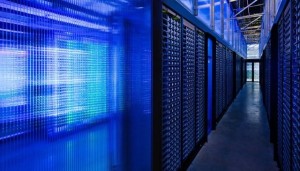 Semiconductor company Avago Technologies has agreed to buy storage and networking company LSI for US$6.6 billion in an effort to expand its data centre offerings.
The deal involves Singapore-based Avago paying $1 billion in cash, an equity investment of $1 billion by Silver Lake Partners and $4.6 billion in bank loans.
"The combined company will be positioned for growth in the data centre business with mobile traffic increasing at a fast pace," the companies said in a joint statement.
The growth in mobile traffic has increased the demand for networking equipment, with more of the data processing load falling on data centres.
Avago is mainly known for its equipment such as actuators and microelectromechanical systems (MEMS) used in industrial, automotive, lighting and consumer equipment, but also offers embedded chips for wireless base stations and networking equipment in data centres. Some of Avago's competitors include Texas Instruments, Analog Devices and Fairchild Semiconductor.
LSI already offers hardware equipment for data centres, including flash storage, network processors, controllers and other products, with Mellanox and Intel being top competitors.
The acquisition of LSI also helps Avago expand its offerings in the wired infrastructure of data centres, said Hock Tan, president and CEO of Avago.
But wireless networking assets seem to be a big focus. Earlier on Monday Intel acquired the wireless networking assets of MindSpeed Technologies for an undisclosed sum.
The Avago-LSI deal is expected to close in the first half of 2014 and is subject to customary conditions and regulatory approvals.
Originally published on
IDG News Service (New York Bureau)
.
Click here to read the original story.
Reprinted with permission from
IDG.net
. Story copyright 2023 International Data Group. All rights reserved.