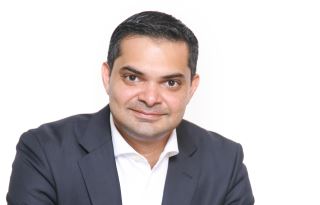 Avaya will host a live Snapathon event at GITEX Technology Week. A variety of Avaya partners from around the world have been invited to attend GITEX, and they will create live solutions on the stand that cover everything from artificial intelligence (AI) to driverless cars.
In today's rapidly changing technology world, emerging trends such as AI, augmented reality and virtual reality are driving innovation faster than many companies can keep up with. Avaya highlighted that it is focused on fostering a global community of development partners that it works with to bring solutions to market faster, and more agilely than competitors.
Avaya has invited to GITEX Technology Week partners from its DevConnect community of global development partners, each focusing on key industrial verticals, including Smart Cities, banking, healthcare, hospitality and many others. These developers will innovate in real-time on the stand, creating snap-in solutions that address key industry trends, including speech-to-text, speech bots, location-based alerts, AI, and more.
All the solutions are being built on top of Avaya Breeze, Avaya's next-generation development platform that provides an entirely new way to develop business communications applications, profoundly simplifying application development, while delivering built-in capabilities for enhanced mobile, customer-facing and hybrid/cloud requirements.
The Snapathon event is just one of the highlights of Avaya's participation in GITEX Technology Week, with visitors to the Avaya stand able to experience real-world use cases for cutting-edge technologies such as AI and augmented reality. Avaya is showcasing a virtual banking assistant that combines analytics, automation and facial recognition to deliver a highly personalized experience that changes the rules for customer interaction.
Avaya's R&D team has created a self-learning "chatbot" solution, capable of interacting with customers, answer queries and resolve customer-service issues. By leveraging self-learning AI technologies to model customer language and dialogue interactions, the solution is designed to predict customer preferences and proactively resolve problems.
"Innovation is very much part of Avaya's cultural heritage, and we want to enable our partners to become inclusive in our drive for innovation. The Avaya Snapathon at GITEX Technology Week will enable us to showcase how entrepreneurial partners can use the strength of Avaya Breeze to effortlessly embed communications capabilities into all sort of applications – leveraging the latest technology trends to create amazing experiences that allow our customers to differentiate themselves," said Savio Tovar Dias, Director- Sales Engineering – Middle East, Africa, Asia and the Pacific, Avaya.