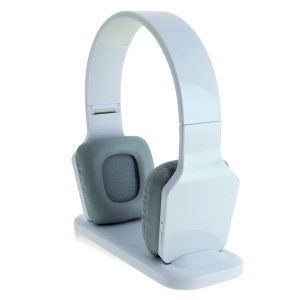 European smartphone and mobile phone accessory firm Avenir Telecom group will attend GITEX Technology Week for the first time this year.
Avenir Telecom will showcase its range of products including connected and home automation devices, charging stations, high-tech headsets and a new line of smartphones.
Energizer – a line of products to recharge and connect mobile devices – will be on show, including chargers for mobiles and tablets, and USB and audio connectivity devices.
The wireless, connected devices line BeeWi will also be part of the stand, including home automation devices, as well as headphones and speakers. Every product is bundled with a mobile app for iOS, Android and Windows 8.
The BBH300 headphones come with a patented dock station that streams sound directly to a Hi-Fi stereo system. Used as an audio gateway, the headphone allows users to listen their smartphone or tablet music playlists on their home stereo system, wirelessly and while charging the device.
Also on display will be mobile accessory firm OXO, who will introduce its range 'Designed in France.'
"We can't wait to tell all our customers about our extended product lines," said Jean-Daniel Beurnier, CEO, Avenir Telecom. "We bring a comprehensive range of smartphones and connected devices that meet and often exceed consumer expectations, with Yezz and our line of OXO accessories, Energizer and BeeWi. All of our hightech products come bundled with a mobile app and are designed in France. That is why we are proud to claim for the first year the right for the efficient and innovative 'Designed in France' label, at GITEX."