Dubai, UAE, 21st January 2021: AVEVA, a global leader in engineering and industrial software, today announced its third AVEVA World Digital (AWD) conference, themed 'Accelerate Your Digital Intelligence' which will take place from 26-28 January 2021.
The online event will explore how leading companies are embracing innovation and applying intelligent software to reshape their industrial operations. It will demonstrate how emerging technologies such as AI, Cloud, Digital Twin, Visualisation and data & analytics are supporting advancements in sustainability, and enabling organisations to make significant changes to improve the environment.
Technology is playing a vital role in achieving real-time optimisation, improving decision-making, and digitally enabling business operations, supported by an often-remote workforce to drive substantial cost reductions. Furthermore, with COVID-19 exposing pressures on the industrial sector, sustainable business strategies have come to the forefront with CTOs now seeing sustainability as part of the transformation imperative. As a result, organisations, are adopting real-time environmental monitoring to reduce the carbon emissions of heavy industries. Visualisation, Digital Twin, Machine Learning and AI are technologies that are helping to manage these priorities.
As part of AWD's sustainability driven agenda:
Jean-Pascal Tricoire, Chairman & CEO, Schneider Electric, will discuss how the quest for a more sustainable future is driving organisational innovation and opportunity in 2021.
Lisa Johnston, CMO & CSO, AVEVA, will focus on how forward-thinking organisations can accelerate their sustainability agendas.
Jan Shumate, Director, Eastman Chemical Company, will discuss how digital transformation at Eastman Chemical Company is driving sustainable innovation.
An Executive Sponsor Forum, led by Lisa Johnston, CMO & CSO, hosted by Lisa Wee, Sustainability Director, AVEVA, will feature speakers from Microsoft, Accenture & Verdantix focussing on 'Partnerships for a Sustainable Future.'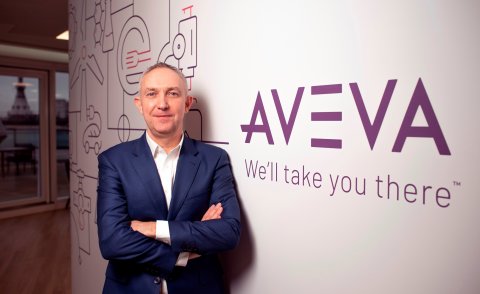 Craig Hayman CEO, AVEVA commented, "Digitalisation and sustainability are two sides of the same coin. AVEVA's industrial software solutions support sustainable outcomes by plumbing our broad and deep specialist capabilities into the scale and scope of the Cloud, enabling our customers to deliver diverse environmental benefits via optimised engineering, operations and performance. As more of our customers demand it, we are working with them to innovate to drive sustainability. A clear digital strategy drives environmental outcomes, social improvements, and ethical governance, which ultimately enhances culture and improves long-term business sustainability".
The most Ambitious AWD Yet
With more than 50 training sessions as well as live networking, AWD attendees will receive in-depth insights into how to transform operations, level up digitalisation, and stay competitive. An Interactive Virtual Expo will provide a forum for live chat with AVEVA experts through 10 strategic demo success stories across Asset Performance, Unified Engineering, Value Chain Optimization, AVEVA Connect, Edge to Enterprise Operations, industrial AI, the connected worker, and more.