Lisa Wee, Global Head of Sustainability at AVEVA, explained to CNME Editor Mark Forker that the world is 'running out of time' when it comes to addressing our climate change crisis in an exclusive interview which took place during COP27 in Sharm El Sheikh, Egypt.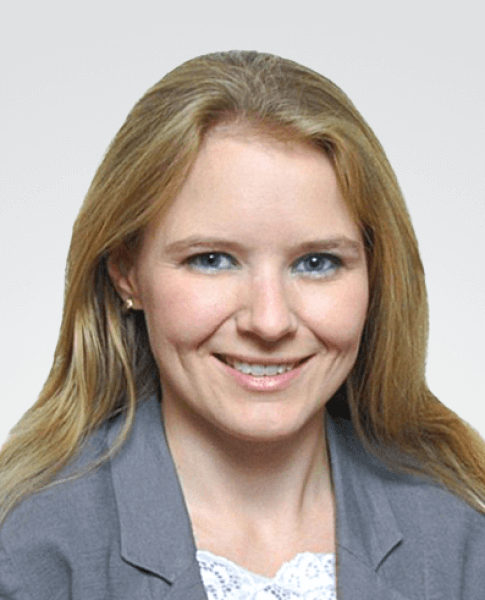 AVEVA are a global leader in developing industrial and engineering software, and its broad portfolio of products and solutions have empowered businesses within global industries such as energy, infrastructure and manufacturing to scale and diversify their business since the company's inception in 1967.
It has been well-documented that when it comes to the climate crisis, the companies that AVEVA works closely with on a day-to-day basis are largely responsible for producing some of the highest global emissions.
Wee, in her role as Global Head of Sustainability at AVEVA, is on a mission to change that reality.
CNME caught up with her deep in the bowels of COP27 in Sharm El Sheikh, to learn more about the commitment AVEVA is making to reducing the emissions output of the energy-intensive industries her clients operate in as part of their bid to help save our planet.
The dynamic executive at AVEVA began the conversation by highlighting that despite progress being made at COP26 in Glasgow, more needed to be done to accelerate change.
"We really see this as a critical decade to take action on climate change. To be quite frank, we are running out of time. I think we came out of COP26 in Glasgow with some real progress being made, but we have also witnessed a need to really accelerate some of the policies that were agreed upon in Scotland," said Wee.
Wee then explained the importance of the COP summit and the function that it plays in terms of alleviating climate change.
"I really think it is important for people to understand what exactly COP is. COP is essentially the conference of all the parties that have signed on with the United Nations, and are committed to mitigating climate emissions. As I said earlier, coming out of COP26 in Glasgow, we are on track for a 1.8 degree' Celsius world by 2050, which is not great, but it does represent progress. However, we are determined to get to 1.5 degree Celsius, and we really need to limit global warming to that figure, because anything above it will be catastrophic," said Wee.
The AVEVA executive then further disclosed that world leaders have to comply and commit to coming back to COP every year to revisit their contribution, rather than every five years which had previously been the expectation.
"I think that's so important that world leaders come back every year, as it enables us all to see who really is living up to their commitments and hitting their sustainability targets. That's also why we are here in Cairo, because we want to send a message that we can't afford to slow down, in fact we need to accelerate. What compounds this further is the current geopolitical context. Yes, we need to acknowledge there is an energy crisis, but we also need to continue to think about how we make progress on addressing climate issues," said Wee.
Wee said that AVEVA is leveraging their own technology to reduce their own emissions, but ultimately to help their clients reach their sustainability targets and goals, which we know are critical if we want to reach that 1.5 degree' Celsius target by 2050.
"AVEVA was at COP27 to declare that we have a role to play from two perspectives. Firstly, we have to play our part in terms of mitigating our own emissions. Secondly, we have a climate mitigation role, and a climate solution role. From my own perspective, I sit in the technology sector, and we work with global industries that have very large emission profiles. One of these industries is of course the energy sector, and our technology is used to advance their transition, and they can leverage our technology to really reduce their emissions," said Wee.
Wee also added that she has witnessed a shift in terms of mindset around COP conferences and that there was a real 'evolution' taking place in relation to the event.
"It's no longer just about what happens in the formal negotiations, that's obviously important, but it has become an entire ecosystem of activity around climate where civil society meets business, and business meets with policymakers and you see the formation of coalitions between different players and this is hugely critical when championing climate change on a global scale," said Wee.
Many climate change activists believe that public and private partnerships are critical in order to accelerate and drive the decarbonisation agenda on a global scale in a bid to really start making an impact in addressing climate change.
Wee agreed with this sentiment and said AVEVA was part of a new coalition that is designed to create a greater fusion between the public and private sectors.
"We certainly need that cooperation to happen if we really want to make real progress. We're part of the First Movers' coalition, which consists of 65 companies that are looking to send a demand signal. Collectively, we all believe in a future of low-carbon products and we are wiling to support them. Now we are cognisant of the fact that they can be expensive to develop, but we're willing to use our own purchasing power to pay a premium price for them to make sure they get developed. The areas we're focusing on are green steel, sustainable aviation fuel, and low-carbon cement that was just launched here at COP27. We're sending a
$12 billion dollar demand signal that as companies we are going to buy those products when they are developed," said Wee.
Wee said that the public-private partnership was initially launched by the US State Department, but now other governments, including the United Kingdom have come onboard to really drive this initiative forward.
"The message we are really trying to communicate is that the private sector is there, but we need to determine what the policy frameworks are that are going to support the development of those products on a large scale that makes the impact we need," said Wee.
Many companies have expressed concerns that becoming sustainable could be costly for them and causes their overheads to increase, and many industry experts have said businesses are reluctant to change and adopt sustainable practices as a result.
However, Wee is adamant that adopting sustainable practices will only serve to enhance your efficiency which in turn will only serve to reduce your costs.
"We are an industrial software company that works across multiple industries, but one of the benefits of digitalisation that we see is that we are able to really increase efficiency. Normally, when you increase efficiency then you cut costs. You're using less energy and water, and you're able to design with less waste in your system, so from that perspective sustainability and profitability are interlinked, whereas sometimes we talk about them like they are two sides of the same coin," said Wee.
She illustrated an example of this by highlighting AVEVA's partnership with Egypt's largest desalination plant Al Galala.
"We work with the largest desalination plant in Egypt, and we know that we have to get clean water to people, but it is an energy-intensive exercise. However, through digitalisation and optimising their approach they've been able to increase process efficiency by 20%, and that means they are delivering more clean water at an accelerated level with less energy and a reduction in overall costs. This is a clear example of what can be achieved when you adopt sustainable practices into your business operations," said Wee.
Wee then concluded a wonderful conversation by reinforcing the importance of building sustainable smart cities to support urbanisation and the projected global population increase of 2.5 billion by 2050.
"I really hope we are going to see a radical expansion of smart cities, and we really need to from a climate perspective, primarily due to the rates of urbanisation that we are seeing globally. We are projecting that the percentage of the population living in urban developments to go from 55% to 68% by 2050, so that means we're going to add 2.5bn people, and 90% of them are going to be in Asia and Africa. We need smart cities, and what those cities do really, really matters. We see a huge opportunity to achieve climate benefits, but also to make progress on this nexus between the social and environmental benefits that exist with the development of smart cities – and AVEVA are going to be on hand to help leverage our expertise to drive sustainable smart cities to safeguard all our futures," concluded Wee.