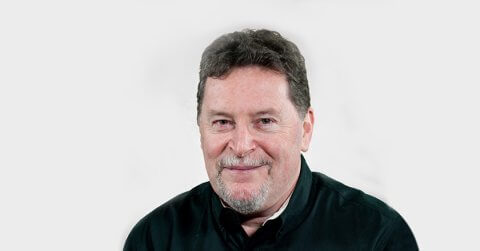 AVEVA announced that it has been positioned in the Leaders Category in the IDC MarketScape: Worldwide Process Manufacturing Execution System 2023 Vendor Assessment.
According to the IDC MarketScape, "AVEVA MES is a model-driven solution that supports the modelling of operational workflows, production processes, and equipment. This configurable business process management approach enables standardisation of operational processes across multisite operations and provides a centralised management platform for data analysis with visualisation". In explaining the strengths of AVEVA MES, the report said, "The model-driven and process-based approach have been some of AVEVA's core strengths for a long time now. This is a differentiator for the company, aligning with the needs of core industries served by AVEVA. Over time, the company also built a comprehensive core domain knowledge in process manufacturing both through the manufacturing execution side and the plant design optimisation. These capabilities are essential to drive digital transformation (DX) across the asset and operational life cycle for capital-intensive industries. These features, together with a strong momentum in innovation toward a new cloud architecture, will contribute toward AVEVA's long-term success in process manufacturing".
Lorenzo Veronesi, Associate Research Director, IDC Manufacturing Insights, said: "Companies in continuous process or batch and hybrid manufacturing sectors should consider a Manufacturing Execution System that provides strong operational agility across multiple facilities and locations has".
Keith Chambers, Vice-President, Operations Management Software, AVEVA, said: "We're proud that AVEVA has been recognised as a Leader in the IDC MarketScape: Worldwide Process Manufacturing Execution System Software Providers 2023 Vendor Assessment. Manufacturers continue to see every link in their value chains massively disrupted. With this assessment, they can be assured AVEVA MES will bridge the business-to-plant collaboration gap and improve the efficiency of their manufacturing networks by proving agility and resilience at a time when it is desperately needed".
The IDC MarketScape noted the following among a list of AVEVA's distinctive MES capabilities:
"Model-based approach: AVEVA's MES includes a built-in full business process management (BPM) functionality. Pre-configured workflow templates provide a reusable option for execution of business logic in standard operator workflows. This enables multi-site standardisation and deployment, standardisation of global key performance indicators (KPIs), industrial best practices, and continuous improvement.
"Production optimisation analysis: AVEVA Insight is a cloud-based tool in which native AI cloud capabilities/models sit and data is analysed to provide predictive warnings and prescriptive actions. In the future, the company intends to deliver artificial intelligence (AI)/machine learning (ML) capabilities for AVEVA MES as value-added cloud services in AVEVA Insight by connecting on-premises AVEVA MES and PI System historical data to the cloud.
"Breadth of adjacent solutions: AVEVA provides a broad range of solutions to complement its MES product functionalities including asset performance management and value chain optimisation (integrated production planning, scheduling and execution capabilities). AVEVA System Platform and the AVEVA PI System are also integrated with MES to enable agnostic device and control system connectivity for production event detection and automatic and semi-automatic data collection".
AVEVA has a significant presence in process manufacturing, food and beverage and consumer packaged goods sectors, with key references cited in the report including Danone, Henkel, Valmet Automotive, Barry Callebaut, and Borg Manufacturing.
In February, AVEVA launched its AVEVA Manufacturing Execution System 2023, which helps standardise and introduce best practice more quickly and at scale, to improve operational and cost efficiency and promote sustainability. The new product also promotes increased supply chain resilience and agility with unified visibility, reporting and KPIs across multi-site operations.
A complimentary copy of the report excerpt is available from the AVEVA company website at https://engage.aveva.com/IDC-MarketScape-Worldwide-Process-Manufacturing-Execution-Systems.html