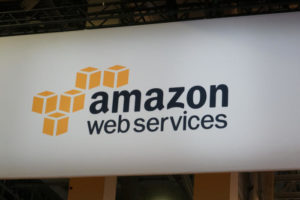 Amazon Web Services (AWS) is equipping itself to enhance its artificial intelligence (AI) products to compete with tech giants such as Google and Microsoft, according to a report by The Information. This would mean that the firm is looking at building its own technology and working closely with AI startups, people close to the matter told the Information.
The news site reported that through a program, code-named 'Ironman', AWS is looking to push AI more effectively.
The program offers an AI-specific upgrade that is designed to process massive amounts of data for use in machine learning computing jobs, said the report, citing two people with knowledge of the program.
A report in CRN suggests that Amazon has identified advanced data capabilities such as machine and deep learning as elements that will enhance use of increased compute power, further growing revenues from virtual machines leases. The code-named project comprises organising a dated AWS data warehousing service for workloads utilising machine learning methods.
AWS is aiming to unveil the expanded offering at its annual re:Invent conference in Las Vegas later this month from 27th to 1st December, as per The Information report.
The news site also said that Amazon has been working with several start-ups that are focused on AI technology such as DataRobot and Domino Data Lab.
According to a news report in Fortune, AWS is already in the rapidly growing sections of Amazon's businesses, even before the AI upgrades. As per reports, the division has earned $12.3 billion in revenues just in the first nine months of the year, which is a 42 percent hike from the same period in 2016.
AWS has also grown significantly in the Middle East region and has opened offices in Dubai and Manama earlier in the year. The firm has also announced plans to open a data centre in the Middle East by early 2019, along with an Edge Network Location in the UAE in the first quarter of 2018