Amazon Web Services, a major cloud hosting service, had a system failure that affected numerous websites and apps.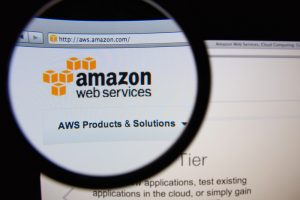 Multiple web users who rely on the cloud service have experienced widespread technical disruptions due to an unknown issue. Organisations affected by the outage from news sites to government services.
The problem had lasted for approximately 11 hours and caused problems for websites and online services throughout the day.
AWS had reported on its Service Health Dashboard that its engineers were working on the problem, which affected websites including Netflix, Reddit and Adobe.
The Associated Press reported that its own photos, webfeeds and other online services were also affected. Mashable also tweeted that it was also struggling. "We can't publish our story about AWS being down because, well, AWS is down," the news outlet tweeted.
Even Amazon had issues. AWS tweeted that the performance of its own Service Health Dashboard was affected for a while.
For AWS' part, "We continue to experience high error rates with S3 in US-EAST-1, which is impacting various AWS services," the company noted on its dashboard. "We are working hard at repairing S3, believe we understand root cause, and are working on implementing what we believe will remediate the issue."
Amazon S3, or Simple Storage Service, offers storage through web service interfaces.
US-EAST-1 refers to a region of data centres in northern Virginia.
According to reports, while not all AWS clients were affected by the outage at one of AWS's main storage systems, some experienced slowdowns, after a big portion of its S3 system went offline on 28th February afternoon.
"As of [4:49 p.m. ET] we are fully recovered for operations for adding new objects in S3, which was our last operation showing a high error rate. The Amazon S3 service is operating normally," the company reported.
Originally published on Computerworld. Reprinted with permission from IDG.net. Story copyright 2023 International Data Group. All rights reserved.