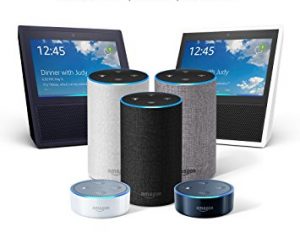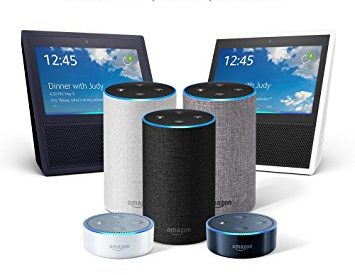 At AWS re:Invent, Amazon Web Services, (AWS), an Amazon.com company has announced Alexa for Business, a new AWS service that provides every employee with an intelligent assistant to simplify their interactions with the technology around them at work.
The new service can help automate tasks like starting conference calls, controlling conference room equipment, scheduling meetings, keeping track of tasks, or reordering supplies. It also supports a large and growing list of new skills and integrations from companies like Salesforce, Concur, and Polycom that extend its functionality into the popular applications and devices customers already use in the workplace. Companies can easily tailor Alexa for Business by building custom 'private' skills that integrate with a customer's IT applications and office systems. To help customers easily voice-enable their offices, Alexa for Business includes the tools to set-up and manage Alexa devices, enroll users, and assign skills – at scale.
"Tens of millions of people already count on Alexa at home, in their cars, and on mobile devices to answer questions, provide news and information, and stay connected to friends and family," said Peter Hill, director, Productivity Applications, AWS. "Alexa for Business extends the simplicity of voice control to the workplace, while adding powerful tools to help businesses deploy and manage devices, create skills, and deliver voice-first experiences in a scalable way—all backed by the AWS Cloud."
With shared Alexa devices, users can start and end meetings in conference rooms by saying "Alexa, start/end the meeting." It will automatically dial into the meeting using an Alexa device as a speakerphone or existing video conferencing equipment. Individual users can also use the new service from their desks to automatically dial into conference calls, check their upcoming appointments, and schedule or cancel meetings. It works with Microsoft Office 365, Microsoft Exchange, and Google G Suite.
The firm said customers can leverage the many public skills available for the service, and create new private ones for their employees by using the Skills Kit and the available APIs. By building their own Alexa skills, companies can easily voice-enable the workplace, and let it help with common everyday tasks like providing directions to people's offices, finding open meeting rooms, checking relevant transportation schedules, ordering supplies, reporting building problems, or notifying IT of an equipment issue.
Each kit includes 3 Amazon Echo (2nd generation) devices for use in conference rooms, 2 Echo Dots (2nd generation) devices for controlling equipment in large conference rooms and 2 Echo Show devices, perfect for desktop use.
The firm has recently unveiled several new features for its marketplace and AWS Partner Network programme.