Bahrain's Small and Medium Enterprises Society (BSME) will hold the Kingdom's sixth annual SME Day, held under the Patronage of HE Zayed Bin Rashid Al Zayani, Minister of Industry, Commerce and Tourism, on the 10th of December 2017.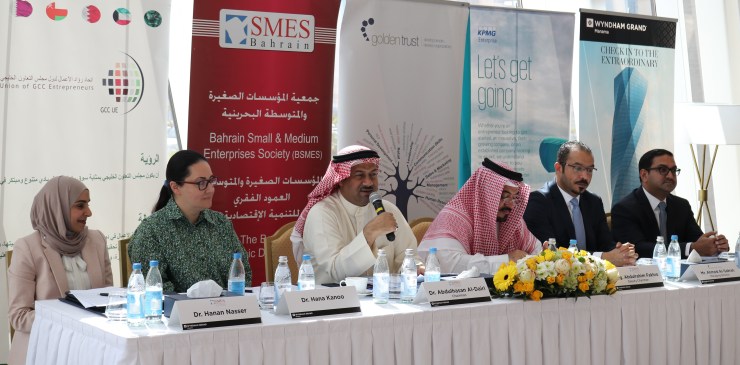 The conference will be held at The Wyndham Grand Hotel in Bahrain Bay, under the theme 'The role of leadership and training in SMEs development towards technology transfer.'
Chairman of Bahrain's SME Society, Dr. Abdulhasan Al-Dairi said, "The role of leadership and training in the technology transfer within the SMEs is essential for its development. Through our research, we have found that there is a real need to highlight the various ways of technology transfer through influencing, motivating, and triggering the creativity within the entrepreneurs and SMEs owners."
Dr. Al-Dairi added, "Development starts from within. The question is how to trigger that? It requires training, mentoring, expert counselling and pitching to entrepreneurs and owners. We will address these topics and more in our SMEs Day Conference and Exhibition, which aims to be unique in covering six segments of technology: energy, environment, ICT, food, manufacturing, and transportation."
Eng. Abdulrahim Fakhro, deputy chairman of the society, added, "This knowledge gain and networking experience will elucidate the role of leadership and training in the technology transfer process, and will create awareness of the importance of technology transfer and innovation among the SMEs community.
He added, "One of our main objectives is to create awareness of the importance of SMEs and entrepreneurs in adding value to the national economy, boosting the national spirit of an entrepreneurial and innovative economy."
The event is aiming to attract 200 plus participants and exhibitors from the region from business owners, entrepreneurs, and IT professionals. The conference will also include the launch of a Bahraini research initiative by academics and researchers to provide an interactive platform that brings together experienced researchers to support the research needs of the business sector in Bahrain and to ensure that it continues to keep pace with the Kingdom's transformation towards a knowledge economy.
Bahrain will also play host to the Global Entrepreneurship Congress in 2019, confirming the country's position as a business-friendly nation and an international leader in the field of entrepreneurship and business innovation.