Batelco and Arab Financial Services (AFS) have announced the launch of bWallet – a new digital mobile wallet and payment solution.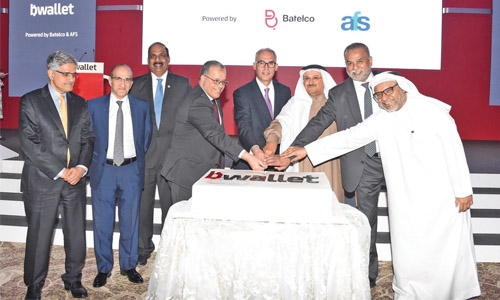 According to Batelco, bWallet enhances customer's experience through innovative ways to pay and transfer money. All mobile users, regardless of operator, can benefit from this FinTech technology, which can be downloaded from the App Store or Google Play Store.
Over 40 brands alongside 300 retail outlets have already reportedly signed up to make the service available for their customers, according to the telco.
Batelco Bahrain CEO Mohamed Bubashait and AFS CEO B. Chandrasekhar, supported by officials from both Batelco and AFS, officially launched the service at an event held at the Four Seasons Hotel Bahrain Bay.
Batelco Chairman Shaikh Mohamed bin Khalifa Al Khalifa stated that the new service is in line with Batelco's commitment to ensuring the best in class digital and FinTech solutions for the Kingdom's consumers and is another step in the journey towards meeting the Kingdom's 2030 vision.
AFS Chairman Sael Al Waary said, "The launch of bWallet represents an important milestone in AFS's strategy and is a core component in fulfilling our vision of becoming the partner of choice in facilitating payments and FinTech in the region."
As a special introductory offer, the first 10,000 customers of bWallet will receive BD 3 sign-on bonus. In addition, 2% cashback will be offered on all merchant payments made through the bWallet until 31st March 2018.
Bahrain has been betting big on FinTech in recent months, following the launch of the "largest" dedicated FinTech hub in the Middle East and Africa in the form of Bahrain FinTech Bay. The new hub aims to further the development and acceleration of firms as well as the interaction between investors, entrepreneurs, government bodies and financial institutions.