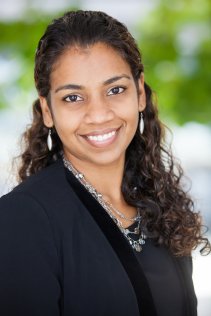 BCG Platinion, the strategy consultancy specialising in digital technology, today announced its plans to host a Middle East Hub in Dubai for its fifth edition of its annual Hackathon, the firm's global social coding event. The 2022 edition is already expected to attract the largest cohort to date, with 150 participants across multiple cities in Europe, South America, Africa, and now the Middle East.
Under the theme 'Coding Digital Strategies', Hackathon 2022 will run for two days with the support of BCG Platinion experts as teams explore technical solutions for sustainability in workspaces. At the close of the event, each team will present their select product in a short pitch to compete for the final prize.
Technical Solutions for Sustainability
Global environmental challenges are increasing tenfold by the day with the depletion of natural resources, poor air and water quality next to persisting pollution. In an effort to bring sustainable solutions to climate change, technology especially, holds the torch to multiply the possibilities for impact worldwide.
Shelly Trench, Managing Director & Partner and Climate & Sustainability Leader at BCG will be one of the judges for Hackathon 2022. She has said, "The critical climate target of 1.5 Celsius can only be reached if we accelerate and adopt new technologies and business models to drive the global economy to net zero by 2050. BCG has long been working with the global, regional, and local communities to advocate for ambitious NDCs, climate-positive regulation, and a just energy transition. The Hackathon is a great tool for scaling of climate innovation, from every corner of the world.
Digital Transformation in the Middle East
The Middle East has become an active innovation centre, characterised by leading players large and small. As the economies of the region seek to diversify away from their historical dependence on oil and gas, and as the energy industry itself adapts to global market shifts, the importance of innovation will only increase. "The region has seen itself prioritising digital transformation over the past several years. BCG Platinion sees great demand for digital expertise, especially in the financial services, energy, technology, media, and telecommunications industries, as well as the public sector. We expect a wide cohort of IT architects, engineers, designers, technical consultants, and software developers to participate in the Middle East Hub this year", says Alain Schneuwly, Managing Director of BCG Platinion in the Middle East.