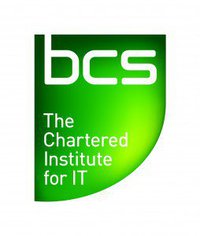 BCS-ME, The Chartered Institute for IT, Middle East section held the Chairman's annual dinner yesterday at the Holiday Inn hotel, Abu Dhabi.
H.E Eng Adel Salem Alkaff, founder and chairman, BCS-ME section and VP, commercial, GASCO, in his welcome note applauded the social and economic progress, the Middle East has achieved via investments in the science and practice of IT technology.
The dinner bought together H.E Dominic Jermey, the British Ambassador to the UAE, Michiel van der Voort, international director, BCS- UK together with CEOs, CIOs, senior IT professionals, strategic partners and academia to honour sponsors of the event and Emirati students for their contribution to ICT development in the UAE.
Eng. Alkaff also thanked H.E Sheikh Nahyan Bin Mubarak Al-Nahyan, Minister of Higher Education and Scientific Research for his vision and relentless leadership that has helped develop world class ICT infrastructure in the UAE at the grass root level through IT education and training in leading schools and universities in the region.
H.E Jermey said, "Investment in ICT education and training will help foster an environment that will benefit international links as well businesses across the globe."
"The BCS- ME section reflects the efforts the UAE government is making to promote IT education at the grass root level, where students are involved in developing as well using technology.The consumerisation of IP, with a whopping 3.7 billion IP addresses currently in use requires significant investment in helping individuals understand how to use upcoming technologies for the benefit of all" said Voort.
"BCS brings together industry, academics, practitioners and government to share knowledge, promote new thinking, inform the design of new curricula and shape the future of IT," added Eng. Alkaff.
Two Emirati graduates, Mohamed Al Hamer, from the Higher College of Technology (HCT), Abu Dhabi Men's College (ADMC) and Shamim Rubaiya Salem, from The British University in Dubai (BUD), were honoured for their outstanding performance and resulting contribution to IT at the event. In addition to which, key sponsors like Al-Khawarizmi College, Microsoft, IntraLinks, Case Technology and Al Bawardi Computers (Itqan) were awarded for their contribution to the IT ecosystem and support extended to BCS- ME section.