Dubai, UAE, January 24, 2022: The Dubai branch of BD (Becton, Dickinson and Company), a leading global medical technology organisation, commemorated the completion of five years of its Centre for Safety and Clinical Excellence (CSCE) in Dubai. In line with UAE's health strategy, the CSCE was designed to demonstrate the full scope of BD's contribution to healthcare systems as one of the leaders in medical technology to improve patient safety and care in the MENA region.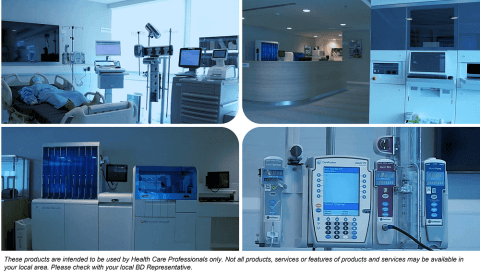 "The healthcare industry has experienced the biggest transformation in recent times, signifying its crucial role in stabilising the region's growth", said Maher Elhassan, Vice President and General Manager for BD in the Middle East, North Africa, and Turkey. "Continuing BD's pursuit of excellence in patient safety, we've built upon these past five years of the CSCE, creating awareness on the imperative need for cutting-edge MedTech innovations in the healthcare sector. In alignment with the UAE's National agenda and vision for healthcare, the CSCE is fore fronting our mission prioritising patient care and safety whilst enhancing the delivery of essential knowledge, sustainable solutions, showcasing best practices and impacting lives".
Inaugurated end of 2016, the CSCE is dedicated to serving the healthcare sector by demonstrating the potential of medical technologies and providing specialised training across the continuum of care – from medication management, parenteral drug delivery to diagnostics and solutions for clinical research, thus supporting providers to meet the national and international safety standards and contributing to more sustainable healthcare systems in the MENA region and beyond.
It is estimated that 1 in 10 patients is harmed while receiving unsafe care, and research shows that 30-70 percent of medical errors are preventable with the adoption of advanced MedTech solutions. To address these challenges among others, BD is all set to participate and share insights with cutting-edge technology solutions enhancing the patient care journey at this year's Arab Health and Medlab 2022 at the Dubai World Trade Centre. Experts from BD will be hosting several sessions that will address the challenges in patient and healthcare worker safety in the post pandemic world. They will also highlight the best practices and demonstrate a variety of services and solutions to help equip healthcare providers in the region with the safe tools leading to better medication management decisions and patient treatment outcomes.
BD continues to focus heavily on improving diagnostic accuracy and efficiency to set patients on the right clinical path, delivering an enhanced, error-free experience in their patient care journey.