Dubai, UAE, May 12, 2022: BeyondTrust, the leader in intelligent identity and access security, has announced that it has enriched and streamlined its partner program into an all-in-one global program. Program enhancements include the introduction of MSP, GSI and Service Delivery Partner tracks to complement the existing Reseller track. The enhanced partner program offers more choices for partners to sell, implement and support BeyondTrust solutions, leading to maximised profits, and improved business outcomes for their customers.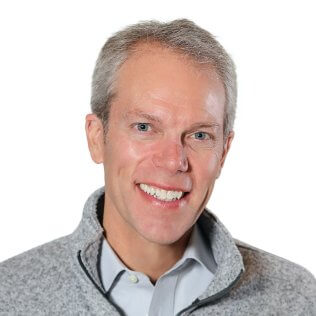 "Fulfilling our commitment to creating an exceptional Partner Program, we simplified our incentive structure to better align incentives with the equivalent value partners provide to our customers", said Rob Spee, Senior Vice President, Global Channel and Alliances at BeyondTrust. "The partner program has expanded partner opportunities, and enables partners to work with BeyondTrust across the customer journey".
The addition of the MSP, GSI and Service Delivery tracks give partners the ability to pick a model that is a better fit for the market they are operating in. With a focus on outcomes, partners opting for one of these tracks will have a unique opportunity to build more strategic relationships with BeyondTrust and up-level their value proposition to customers. The changes will also streamline partner engagements and provide customers with more ways to optimise their technology investments.
The enriched and refined, all-inclusive program removes region-specific requirements and benefits and discount structure for partners. The new global approach simplifies all partner and BeyondTrust interactions, allowing BeyondTrust channel managers and partners to devote more time to developing strategic, mutually-beneficial sales plans. As they grow their business, Authorised, Silver and Gold partners in Europe, Middle East, India and Africa (EMEIA) will also see increased programmatic discounts for Deal Registration, providing them the opportunity to make higher margins.
"Securing access to critical business applications, services and data is a vital success factor for digital enterprises. In fact, according to findings from our recent Security Report published specifically for the Gulf region, identity and access management is a key security focus area, for the coming 6 to 12 months, for 64% of organisations. As a consequence, BeyondTrust is a very strategic vendor for us and I welcome these updates to their partner program. It gives us the opportunity to up our value proposition for customers and grow our bottom line", commented Hasanian Alkassab, Regional Cyber Security Manager at GBM.
"Identity and Access management is one of the core offerings for us at Paramount Computer Systems and as such, having a strong relationship with BeyondTrust is critical to our success. In addition to providing industry leading solutions, the BeyondTrust team has always been quick to recognise shifts in the partner landscape — be it the need for more certifications or better economics — and make updates to their partner program so that it puts us in the best position to be successful", commented Mushahid Alam, Regional Sales Manager – Identity and Access Management at PCS, a BeyondTrust partner in the Middle East.
"Particularly when it comes to cybersecurity, there is no dearth of vendors to choose from, so for us, partnering with vendors is as much about fit as it is about technology. Not only has BeyondTrust always provided us the sales & technical support that enable us to become a trusted advisor to our customers, but their incentive programs and discount structures, ensure we are also profitable and can grow our business. This latest round of updates is testament to BeyondTrust's commitment to the channel and we look forward to strengthening our partnership as we help regional organisations protect identities and sure up their cybersecurity defences", said Muntaser Bdair, Managing Partner at Security Matterz.