BlackBerry Limited has announced a new licensing agreement for its BlackBerry software and services to produce "secure" BlackBerry Android handsets in more global markets including India, Sri Lanka, Nepal and Bangladesh.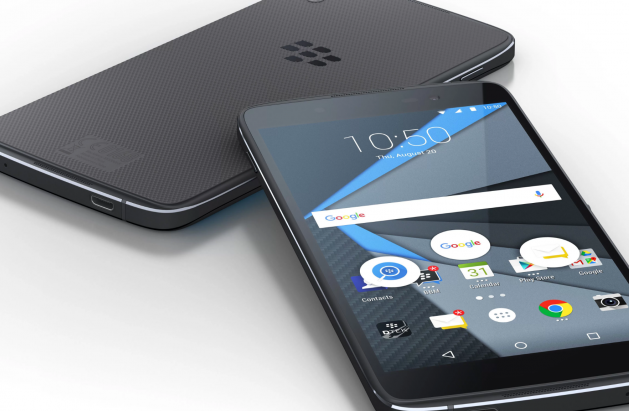 The company has announced and exclusive and long-term licensing agreement with Indian telecom enterprise, Optiemus Infracom.
According to the BlackBerry, the partenrship follows its recent global licensing agreement with TCL Communication and PT BlackBerry Merah Putih in Indonesia.  With this latest regional deal, the company said that it has now achieved full global coverage for licensees in all markets to manufacture BlackBerry-branded devices.
Under the terms of the agreement, BlackBerry will license its security software and services suite, as well as related brand assets to Optiemus Infracom.  The partner will design, manufacture, sell, promote and provide customer support for BlackBerry-branded mobile devices that offer the full BlackBerry experience, including the trusted BlackBerry for Android secure software, in India, Sri Lanka, Nepal and Bangladesh.  BlackBerry will continue to control and develop its security and software solutions and maintain trusted BlackBerry security software, including regular Android security updates to the platform.
As BlackBerry has previously announced, the company is transitioning its handheld devices strategy to focus on continued software innovation – ultimately providing the most secure and comprehensive software for devices around the world, while leveraging third parties to develop hardware and distribute and market the BlackBerry handset brand.
Alex Thurber, Senior Vice President, General Manager, Mobility Solutions, BlackBerry, said, "India is a very important market for BlackBerry, so we are delighted our latest licensing partnership will extend the BlackBerry software experience to more customers and support the Indian government's 'Make In India' agenda. This is an important milestone in our strategy to put 'the smart in the phone', providing state-of-the-art security and device software on a platform relevant to mobile customers, with more localization. With its infrastructure and experience in manufacturing, and proven success as our distribution partner, Optiemus Infracom Ltd is the ideal partner to design and manufacture trusted BlackBerry secure Android handsets for customers in India and neighboring markets."