BlackBerry Limited has announced the latest in its series of most secure Android smartphones, DTEK60.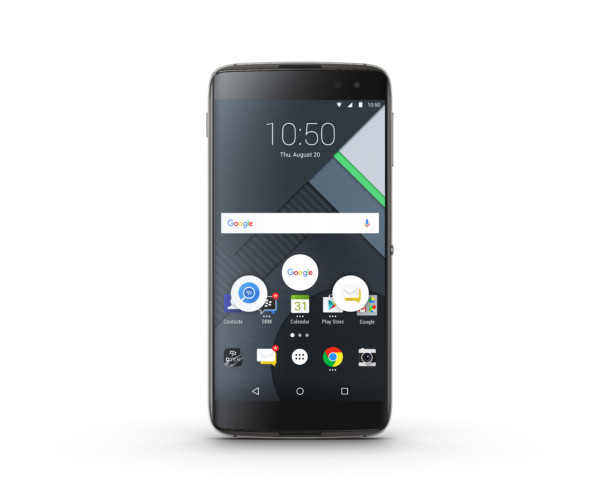 As part of BlackBerry's transition towards a device software licensing strategy – which allows it to focus on putting "the smart in the phone" – the DTEK60's hardware is manufactured by TCL and comes equipped with the trusted security software BlackBerry is known for.
DTEK60 is the second device in the DTEK series of Android smartphones. It provides enterprises and organisations with full access to the Android ecosystem and higher-end specs to help power productivity. It comes equipped with all the security features that BlackBerry's Android OS devices have, including best-in-class security patching and the DTEK by BlackBerry app that allows users to monitor and control their privacy on their phone.
"With the DTEK60, BlackBerry continues to focus on our strengths: state-of-the-art software and security solutions. When you see our logo it means security, from our class-leading enterprise software to devices secured by BlackBerry software," said Ralph Pini, Chief Operating Officer and General Manager of Mobility Solutions, BlackBerry.
Key features available on the DTEK60 include a fingerprint sensor, the BlackBerry Intelligent Keyboard and the BlackBerry Hub, which consolidates messages in one place – whether it is email, calendar, social or phone calls.
DTEK60 has a 5.5-inch Quad HD display, capable of displaying 16 million colours. The screen is made of scratch-resistant glass and features a specialised oleophobic coating to protect against smudges and fingerprints. It also supports micro SD cards up to 2 TB, DTEK60 provides the flexibility to add affordable and hot-swappable memory to download, install, capture and share as your needs evolve.
It's equipped with 8MP front facing camera and a 21MP auto-focus rear camera. DTEK60 also packs a 3000 mAh battery.
DTEK60 supports BlackBerry's powerful suite of EMM applications and secure productivity solutions, including: WatchDox by BlackBerry for secure file-sharing, Good Work for business-class email and collaboration tools, Strong Authentication by BlackBerry as a VPN solution, SecuSUITE for Enterprise for secure voice and instant messaging communication, BBM Protected for encrypted messaging and BES12 for secure cross-platform management.
DTEK60 is available in the in the coming weeks from leading retail stores and will be available at a suggested retail price of AED 1999.