BlackBerry Limited  has announced the release of DTEK50, its latest smartphone powered by Android, following the Priv.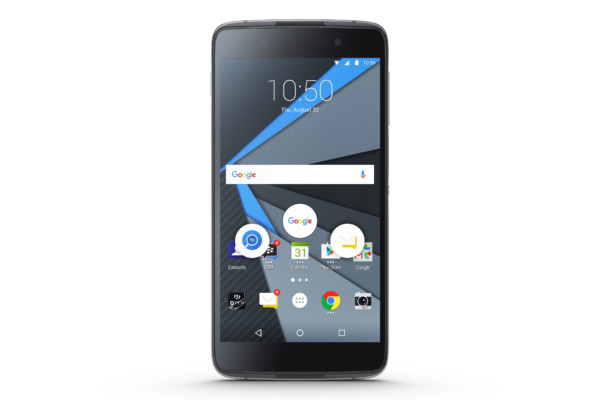 According to the company, the new device is fully equipped with Android Marshmallow 6.0, DTEK50 and combines its unique security, privacy and productivity with the full Android experience in an all-touch design, at a price point that's accessible for consumers and ideal for enterprise fleet deployment.
"We take our customers' privacy seriously. That's why we're proud to have all the security and privacy functionality that's built in our newest Android smartphone. DTEK50 merges the unique security and connectivity features BlackBerry is known for with the rich Android ecosystem," said Ralph Pini, Chief Operating Officer and General Manager, Devices, BlackBerry. "DTEK50 adds to BlackBerry's lineup of secure smartphones, providing choices to our customers with different price points on both BlackBerry 10 and Android platforms."
In a recent survey of Android smartphone users, BlackBerry found that 50 percent believe their smartphone is only somewhat secure, and what's more, despite data security fears, one in six Android users don't know about Android security patches.
"With an increase in cybercrime on smartphones, people need to recognise that the private details of their lives – where they live, their bank info, pictures of their kids – are at risk on their personal device. You wouldn't leave the doors of your house unlocked at night. Having a smartphone that doesn't take your privacy seriously is the equivalent," said David Kleidermacher, chief security officer, BlackBerry. "It's equally important for businesses to protect their sensitive data from cyber-attacks at all points of their mobile environment – from the device to the network and servers."
According to the company, DTEK50 was designed to address the security and privacy needs of today's uncompromising Android users. Smartphones are increasingly being targeted for cyberattacks through tactics like malicious apps, scareware notifications and insecure Wi-Fi connections. BlackBerry's Android smartphones, including DTEK50 and PRIV, have unique built-in hardware security.
DTEK50 encrypts all users' information, including business critical data and personal data such as pictures, videos and contacts. Malware protection is also built-in along with back-up, wipe and restore capabilities. Additional software provides users with visibility and control over which apps get access to personal info or device features such as the microphone or camera.
It also has additional features like rapid security patching, FIPS 140-2 compliant full disk encryption, secure boot process and more.
DTEK50 is expected to be available in the UAE and KSA in the coming weeks from leading retail stores and will be available at a suggested retail price of AED 1199 and SAR 1199.