United Arab Emirates, March 2021: BlueportiQ, a technology and services innovator, today announced the signing of a business partnership with UAE headquartered value-added security distributor SCOPE Middle East. The partnership supports its regional expansion strategy to make Wi-Fi available everywhere through a simplified, cost-efficient, and totally secure roaming mechanism to the Middle East.
BlueportiQ provides top-tier technology across multiple markets, including multifamily, hospitality, carriers, commercial, healthcare, and more. Its cloud-hosted software solution, VAULT, provides global Wi-Fi roaming throughout multiple business locations over secure Wi-Fi access. VAULT enables frictionless onboarding Wi-Fi access to multiple user types when visiting these locations.
The platform enables a better way of authenticating and creating a customised user experience for subscribers on IP based networks. Through use of a Wi-Fi key, VAULT enables seamless roaming across networks while facilitating cost savings for the operator.
SCOPE Middle East and BlueportiQ will be launching through a series of webinars and technical workshops across the Middle East throughout the year.
"We are delighted to add BlueportiQ VAULT onto our security portfolio. Its capability to securely enter into roaming agreements with a single sign-on process for encrypted Wi-Fi access across multiple venues is unique and efficient", said Fadi AbuEkab, Founder, CEO SCOPE Middle East.
VAULT makes use of existing technology and does not require unique device onboarding or specialised Wi-Fi infrastructure compliance.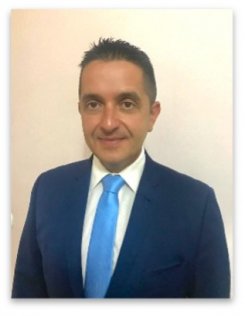 "It is a great privilege to announce our partnership with SCOPE Middle East to spearhead sales for the region. SCOPE is renowned for outstanding expertise in all aspects of cybersecurity, and they offer great value-added services to their partners. We believe VAULT authentication and roaming service is exactly what the Middle East has been looking for", said Urbino Lobo, VP Sales EMEA for BlueportiQ.