Saturday, 23 January 2021, Manama, Bahrain: Bahrain's National Broadband Network (BNET), launched in October 2019 and responsible for providing broadband network services across the Kingdom of Bahrain, has opened a Network Intelligence Centre of Excellence (NICE), to support BNET's mission of delivering secure, reliable and stable network services to its customers, Bahrain's licensed service providers.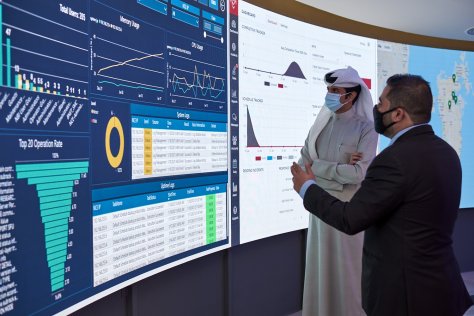 NICE has been developed to provide 24/7 proactive monitoring and management of Bahrain's smart digital telecommunication infrastructure networks to ensure the continuity of network operations and services by addressing any issues in real time. The new centre supports BNET's strategic objective of optimised and efficient digital operations.
Among the functions covered by NICE are Fault Management, to enable the timely resolution of network faults and interruptions, and Performance Management, to predict and prevent service interruptions through the proactive network monitoring which will ensure consistency in the performance level.
BNET CEO Mohamed Bubashait said that Bahrain's National Broadband Company is very pleased to launch the new Network Intelligence Centre of Excellence following the recent introduction of the Company's new Service Management Centre (SMC), with both Centres located onsite at the BNET Headquarters in Hamala. "Our aim is to ensure that Bahrain's Licensed Operators have access to seamless and efficient support for all their needs around the clock so that they can deliver the best quality of services to benefit the end users, Bahrain's consumer and business customers across the Kingdom. Furthermore, we are focussed on adopting modern, world-class solutions to meet international standards", he added. Mr. Bubashait continued by saying, "The ongoing support we are receiving from the BNET Board of Directors is invaluable in enabling our team to complete key strategic initiatives which we designed to be in line with the Kingdom's goals for the telecommunication sector".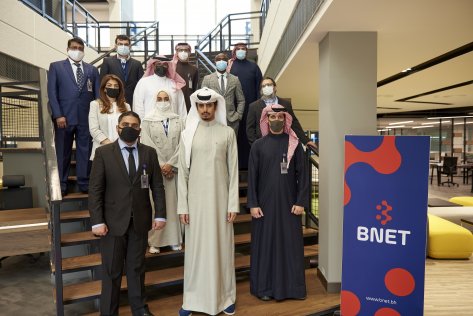 BNET Acting Chief Technical Officer Mohamed Alkaabi said that the criticality of BNET's network services and operations requires a world class network operation monitoring centre and the new NICE operation perfectly meets this requirement. "BNET NICE strives to efficiently and effectively operate Bahrain's digital telecommunication infrastructure using digital innovations to ensure secure and reliable services", he added.
BNET is an independent wholesale broadband provider. As part of Bahrain's fifth National Telecommunication Plan, BNET provides next-generation wholesale fiber broadband connectivity to all licensed telecom operators in Bahrain. It also provides broadband services to large enterprise customers in the Kingdom.
BNET continues to work on enhancing National Broadband connectivity and is committed to enabling the provisioning of quality services to all licensed operators, to positively impact the end-user through the availability of high speed, secure, reliable and affordable internet. This will ultimately lead to improved consumer satisfaction and economic growth and is in line with BNET's vision as a company and the Kingdom's fifth National Telecommunication Plan.