As anyone who has driven round in circles in Dubai or Abu Dhabi looking for a space will know, finding somewhere to park can be a headache.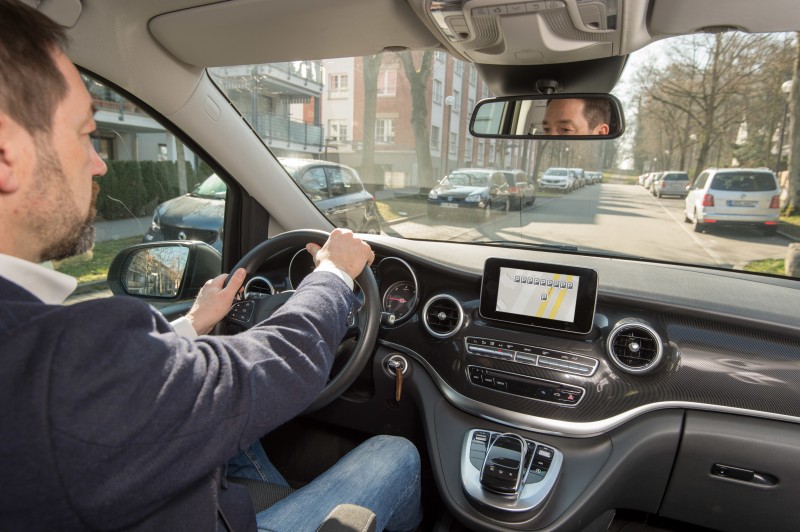 Imagine a situation, then, in which your smartphone or your car's on-board navigation system is able to receive information on where spaces are available.
Such a solution, known as Community-based Parking, is due to be launched by the German engineering and electronics company Bosch this year.
While initially it will only be available in major cities in the United States, Germany and a limited number of other Western European cities, the aim is to roll it out more widely.
"We're going to solve searching for parking spaces in inner cities, which causes a lot of traffic," said Manuel Maier, a senior project manager at Bosch for Connected Parking Services.
Bosch has a pilot project for the technology with Mercedes-Benz.
"In future, Mercedes drivers won't have to worry about parking. You will cut out the waste of looking for parking spaces," said Dr Dieter Zetsche, the chairman of Mercedes-Benz's parent company, Daimler.
The technology could, however, be used with any brand of vehicle, all of which will share the same information.
It is based upon having cars linked to the cloud and each transmitting, as they drive round a city, information about where there are spaces, with the usefulness of the system growing as the number of vehicles involved increases.
Each car – equipped with connectivity hardware and sensors – passes on information regardless of whether its driver is looking for a space, while algorithms collate the encrypted data and turn it into a digital parking map and parking predictions. This predictive function is key because, as Bosch notes in a briefing document, a map of available spaces is of limited value because many will be filled before a car reaches them.