British Airways' computer systems have reportedly crashed across the world, causing the airline to suspend all flights from London's Heathrow and Gatwick airports, as well as causing major delays that have left passengers stranded.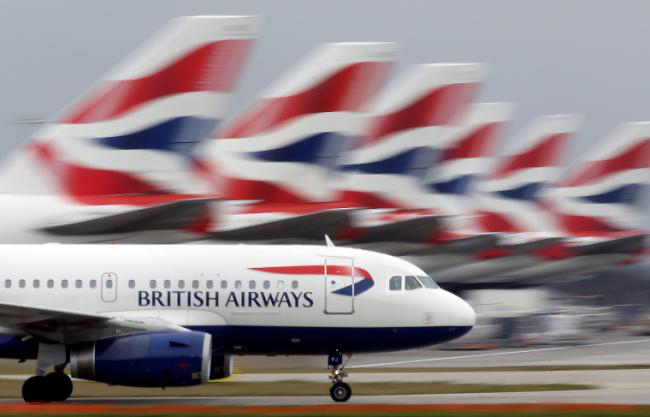 The airline said on Twitter it is "experiencing a global system outage" and attributed the problems to a "major IT system failure that is causing very severe disruption to our flight operations worldwide".
British Airways CEO, Alex Cruz, said he believed the outage was caused by  a power supply issue and that there was no sign of a cyber-attack.
The system failure has caused major inconveniences for thousands of travelers on a key holiday weekend in Britain. Both London airports are major hubs for worldwide travel.
Tahawul Tech's Deputy Editor Glesni Holland was in Heathrow waiting to board a British Airways flight to Dubai.
She reports that rumours are circulating around the airport about the incident but the airline staff have been unable to immediately provide them with any information.
https://twitter.com/GlesniHolland/status/868453136603779072
https://twitter.com/GlesniHolland/status/868457313258143745
Holland was among passengers who were given letters containing a statement from the airlines apologising for the cancellations. It also explained that while fixing the issue is an urgent priority for the airline they are "unable to at this stage predict when the systems will be fully operational."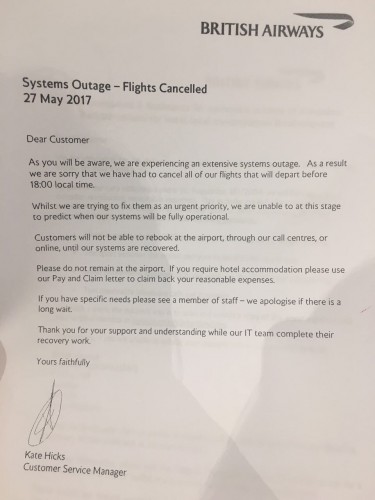 Later in the day, British Airways CEO Alex Cruz took to social media to provide an update and issue an apology to customers.
"We are extremely sorry for the huge inconvenience this is causing our customers and we understand how frustrating this must be, especially for families that are hoping to get away on holiday," Cruz said. "I want to thank all of our customers for the great patience they have been showing today."
He mentioned that due to the incident the airline's ability to rebook any flights is limited.
"Customers who no longer wish to travel could receive expedited full refunds," he said. While those who maintained their plans to fly with British Airways are advised to look for updates on the British Airways Twitter account, the airline's website and the websites of Heathrow and Gatwick airports.
— British Airways (@British_Airways) May 27, 2017