Brocade has announced that it will increase its commitment in the Middle East. The company also confirmed its presence at GITEX Technology Week, which will take place in Dubai from the 16th to 20th October 2016.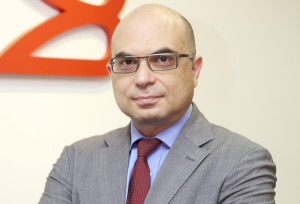 The vendor has been operating in the region for a number of years and has seen the addition of 25 new very focused partners across the region. In addition, there have been three new appointments in the channel organisation to provide extended coverage in the region.
According to the company, it will use GITEX as a platform to help customers understand how to transform their networks into an open platform for business innovation.  Brocade highlighted that it has developed and acquired critical technologies for New IP architectures in areas such as fabrics, software-based virtualisation, network analytics and mobile networking that enable the network to become innovative and agile.
Yarob Sakhnini, MEMA Sales Director, Brocade, said, "The Middle East is a very important region for Brocade, the continued growth of our team on the ground is testament to this. With ever expanding opportunities, we remain committed to growing our footprint in the region and working with partners to ensure that organisations across the Middle East have access to world-class networking technology."
During GITEX, Brocade will have a conference room on the mezzanine floor to host press, partners and customers. In addition, Brocade's Ruckus will be sponsoring the Westcon stand. Westcon is a partner for both Ruckus and Brocade.