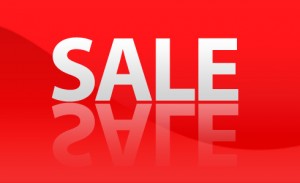 Two years after attempting to find a suitable buyer, storage switch and router maker Brocade Communications may again be looking to sell itself to the highest bidder.
According to the Wall Street Journal , Brocade has again begun to try to find a buyer through Qatalyst Partners, the same investment bank it turned to in 2009.
Brocade had no immediate comment on the report.
In October 2009, Brocade hired Qatalyst to drum up interest in possible buyers . Sources indicated at the time that Hewlett-Packard (HP) and Oracle both showed interest, but passed on it.
"The fact that the Journal has again published an article on the potential sale is no accident," according to Brian Babineau, an analyst with market research firm ESG.
According to Babineau, any story in the Journal about a company shopping itself around only has two intentional purposes – either to drum up additional suitors to the one or ones it already has, which makes for a bidding war; or to simply gain some initial attention. By getting the word out, an overseas corporation, which may not have been aware Brocade was actively looking, could jump into the ring.
"If this information got out there by accident, it could screw up negotiations," Babineau said. "That's why these things are rarely accidents."
According to analysts, this time around, HP would be far less interested in Brocade as the systems maker announced its purchase of switch and router maker 3Com in late 2009. IBM, another potential suitor, purchased Blade Network Technologies in 2010, so it too would be an unlikely suitor of Brocade.
More likely candidates include Dell and Oracle, analysts believe. Dell recently announced an end to a decade-long reseller agreement with EMC . The relationship allowed Dell to develop its own mature storage business and helped EMC move downstream into the SMB market.
"Oracle is a great operations shop. If they buy Brocade, I think Brocade would be successful," said ESG analyst Jon Olstik. "Oracle is good at winnowing down product lines and parts and packaging things on the cheap."
But Brocade isn't the only game in town. Oracle could choose to purchase Enterasys Networks, Extreme Networks or Arista Networks, to name a few, analysts pointed out.
In 2010, Dell purchased data-centre and cloud computing-router maker Force10 Networks , but it could still have an appetite for storage switches.
In order to sweeten its own market position, in 2008, Brocade purchased Foundry Networks, giving it the IP networking technology that afforded it a leg up in the server networking market and put it in a stronger competitive position against networking equipment maker Cisco Systems.
Over the past decade, Cisco has added a line of storage switches and routers that make it a significant player in the storage business. Two years ago, under the jointly developed subsidiary called the Virtual Computing Environment (VCE), Cisco and EMC have strengthened their alliance and jointly developed a server, network and storage system called vBlock. EMC and Cisco's VCE alliance has only continued to grow.
Over the past few years, Brocade's stock price has taken a couple of huge cliff dives. Still, any potential suitor would have to be of substantial size. Brocade has a market capitalisation of about $2.2 billion, analysts reported.
Oltsik said Brocade also still has a lot of debt from its purchase of Foundry, so any company purchasing it would also incur that debt.
EMC may be interested in Brocade, but that deal would be a long shot, according to Oltsik. "EMC does not have an application server business, and Brocade's Foundry unit would be useless to them. An EMC purchase of Brocade would also strain its relationship with Cisco," Oltsik said.
"I just don't see it. I just don't see a scenario where someone buys Brocade," Olstik said.