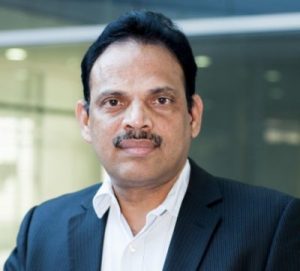 With an intense focus on boosting the IT security, communications and technology industries in the Middle East region, UAE-based Bulwark Technologies has an array of products lined up to be showcased at the Gulf Information Security Expo and Conference (GISEC) 2017.
The company has reiterated the importance of building a strong, integrated security infrastructure in the region and has also predicted market exigency and introduced apt technologies at the right time.
Located in Hall ZAB5, stand B-100, the distributor will highlight its end-to-end security solutions and customer-centric distribution strategies during the show. It will join hands with its vendor portfolio consisting of Sophos, Linoma, iStorage, Lastline and SendQuick for GISEC 2017.
The company will be offering latest technologies and new product launch spanning advanced malware threat protection, application delivery solutions, next-generation firewall, secure managed file transfer, encrypted flash drives and disc drives, email security and archival, PIM and IT change auditing, at the event.
"We act as the extended arm of our vendors in this market with local resources to extend the support for customers. We have a well-trained, certified staff to support our partners and customers. At Bulwark, we cater to our customers' needs and introduce not just products but solutions that make the users' life easier, faster and more secure," said Jose Thomas Menacherry, managing director, Bulwark. "With the region's huge demand for cybersecurity, we are sure to receive excellent and evoking responses during the event."