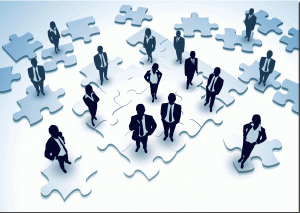 Only one-in-ten companies are currently deploying cloud computing technologies, mainly because of network bandwidth concerns, research has found.
The news comes in spite of companies stating that seven-in-ten of their staff want access to cloud-based software.
According to research, from Virgin Media Business, there is a huge disconnect between employers and workers when it comes to cloud computing technologies in the workplace. In a survey of 1,000 office workers, 69% said they would like to access all the software they use in the office through a web browser from any location or device.
Office workers "were confident" that their businesses will be able to meet these expectations, eventually. The survey found 78% believed that in ten years' time they'll be able to access all of their applications over the web from outside the office.
But in spite of workers buying into the benefits of cloud computing, many businesses are being slow to adopt, expressing concerns over internet connectivity, the report revealed.
In a separate survey of 5,000 business owners, 88% have yet to deploy cloud-based applications within their company. The key concern is whether their network infrastructure is up to task.
According to the research 22% of business owners said they "were not comfortable" with using applications via the internet, and 20% worried about the reliability of their internet connection. In addition, 21% were concerned about how much bandwidth cloud-based applications will use up.
Mark Heraghty, MD of Virgin Media Business, said: "A fast, secure and reliable internet connection is crucial to support an increasingly dispersed and mobile workforce."
Other recent research found that only one-in-ten IT directors believed the bandwidth at their disposal was sufficient for migrating data and applications into the cloud.