The second edition of the Cyber and Information Security Conference caisec '23 is set to take place at the Nile Ritz-Carlton Hotel in Cairo, Egypt from June 12 -13, 2023.
Organised by Mercury Communications, the event is expected to attract over 2,000 cybersecurity experts, professionals and enthusiasts from around the MEA region.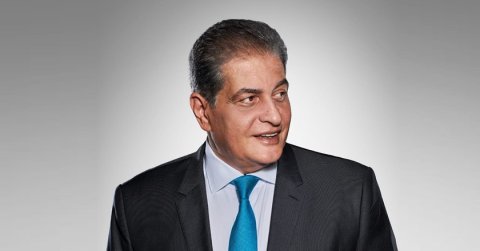 The conference will cover a wide range of relevant topics with top local, regional and international speakers in attendance. The focus of the event will be on addressing the latest challenges, trends, and solutions in cybersecurity, with special emphasis on banking security, OT security, telecom security, cloud security and the gap between education supply and market demand.
caisec '23 will provide an excellent platform for attendees to network, learn, and engage with cybersecurity experts, academics, researchers, and industry leaders. The event will feature keynote speeches, panel discussions and interactive workshops on a range of cybersecurity topics. Attendees will also have the opportunity to engage with industry-leading vendors and explore the latest cybersecurity technologies and solutions.
"We are excited to host the second edition of caisec in Cairo," said Ossama Kamal, CEO of Mercury Communications. "Our aim is to bring together the brightest minds in the field of cybersecurity to share their knowledge and insights on the latest cybersecurity challenges and solutions. We believe that this conference will provide an excellent opportunity for attendees to learn, network and engage with industry experts, and to gain valuable insights into the latest developments and trends in cybersecurity."
caisec '23 is open to cybersecurity professionals of all levels, including researchers, academics, students and practitioners. The event promises to be an enriching experience for all attendees, with a focus on practical solutions to real-world cybersecurity challenges.
Kamal said that caisec '23 is proud to be heavily supported by government bodies, such as the Ministries of Higher Education & Research, Finance, Supply and Trade, Health & Population, Civil Aviation, Military Production, The Financial Regulatory Authority, The National Planning Institute, The Investment Authority, CAPMAS and others. He also said caisec is supported by specialised international institutions and organisations, such as OWASP, MSECB, CSA, ISSA, the Arab Authority for ICT – part of the League of Arab Nations.
The highest-ranking cybersecurity companies are sponsoring caisec '23, including, among others: Dell Technologies, Intel, Cisco, CyberKnight, Fortinet, Huawei, IBM, Forcepoint, Kaspersky, Tenable, LogRhythm, Nozomi, Liquid C2, Utimaco, Group-IB, Countercraft, Proofpoint, Intech, Manage Engine, Netwitness, PhishRod, Sentinel One, Arcon and Elinc among others.
Leading Integrators that manage the cybersecurity scene in the region, strongly present at caisec '23 include Cyshield, ICT Misr, IoT Misr, efinance, Raya Integration, Ingram Micro, AmiViz, Alkan CIT, Vertowave and others.
This array of sponsors and speakers is unmatched in any other event, while the topics of discussion are so rich and extensive that the organisers emphasised to the cybersecurity community that missing it is a risk they cannot take.
Registration for caisec '23 is now open. Visit the conference website www.caisec.org to know more.