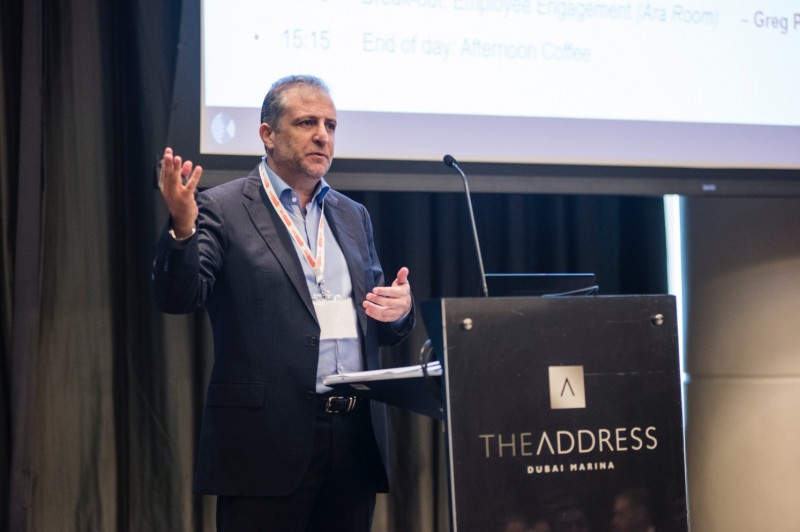 Kronos Incorporated has launched its new artificial intelligence (AI) powered Workforce Dimensions solution during the KronosLive event in Dubai.
According to the firm, the solution utilises the latest AI, analytics and machine learning technologies to enable businesses to control costs, reduce compliance risk and improve productivity while promoting overall employee satisfaction. Creating work balance and employee happiness are key elements in building smart and digitally advanced cities where people and tech work in synergy.
"Breakthroughs in technology impact nearly every dimension of our lives, from how we interact with friends to how we run our organisations. We are now more connected, collaborative and dependent on information for better insight and outcomes than ever before," said Ahmed ElShrif, Director at Kronos Middle East
With huge amounts of data passing through billions of devices around the world, the ability to stay connected and leverage these vast stores of data is redefining what's possible for today's organisations. Data influences how organizations access new markets, develop new products and off­er better customer service. Disruptive innovations such as those developed by Kronos help meet these challenges.
"Wider application of cloud- and AI-powered solutions is paramount for governments in achieving their visions such as Dubai Smart City 2021, Saudi Vision 2030, UAE Centennial 2071. Disruptive technology plays an equally important role in hosting such large-scale events as Expo 2020," said Ahmed.
Ahmed noted that workforce management innovators are harnessing the power of evolving technologies in four key dimensions — cloud, mobile, data science, and social — to develop tools that increase productivity and drive better business outcomes. However, despite all the ways in which new technologies are changing the way we work, there remains one constant: people.
"Organisational success depends on this invaluable resource because the more innovative technologies expand our vision, the more we need an engaged workforce to make that vision a reality," he said.
During the event, Kronos presented its new Workforce Dimensions software to over 100 Kronos' key customers, prospects and partners from across Middle East. Konos' innovative solution received a lot of recognition as it strongly resonated with key regional developments. These developments directly impact growth of such verticals as retail, hospitality, logistics, manufacturing, healthcare, and government.