13th September 2021: Cedar Rose has announced the launch of AHLAAN – Automated Onboarding Solution for Companies and Individuals enabling faster onboarding than ever with higher confidence. This holistic solution has been specifically designed for regulated entities and those who are looking to streamline their onboarding processes.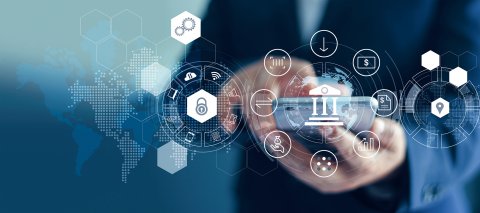 Antoun Massaad, the Co-Founder and CEO of Cedar Rose, stated, "With the massive growth in digital business activities comes an increasing demand for quick and effective automated onboarding of customers and companies without unnecessary manual intervention. AHLAAN is a regulatory compliance and customer onboarding solution. Leveraging our access to trusted global data and our experience as a risk management expert, we provide end-to-end risk management solutions for compliance and financial professionals that can be fully automated and customised to match their regulatory, legal and business requirements".
AHLAAN offers a smart, secure, swift and efficient environment to onboard, manage and monitor customers right from registration to verifying personal or corporate information; identifying potential red flags with regards to sanctions, watchlists, PEPs and adverse media; conducting an enhanced due diligence investigation on high-risk customer profiles and onboarding new customers with perpetual monitoring to receive alerts for any risk indicators due to change in profile.
Elaborating on the flow of the solution Antoun stressed, "AHLAAN is a great way to ensure our customers' business always stays protected and compliant with an integrated and cohesive automated process through API and flexible mechanisms to match internal compliance and risk management procedures to verify who you deal with. There is a 12-month compliance and financial risk monitoring option to alert you of any change in your customer's risk profile".
He added, "At Cedar Rose we are constantly innovating and evolving solutions to meet and enhance customer experience. AHLAAN has been designed to power digital transformation".
To learn more visit www.cedar-rose.com