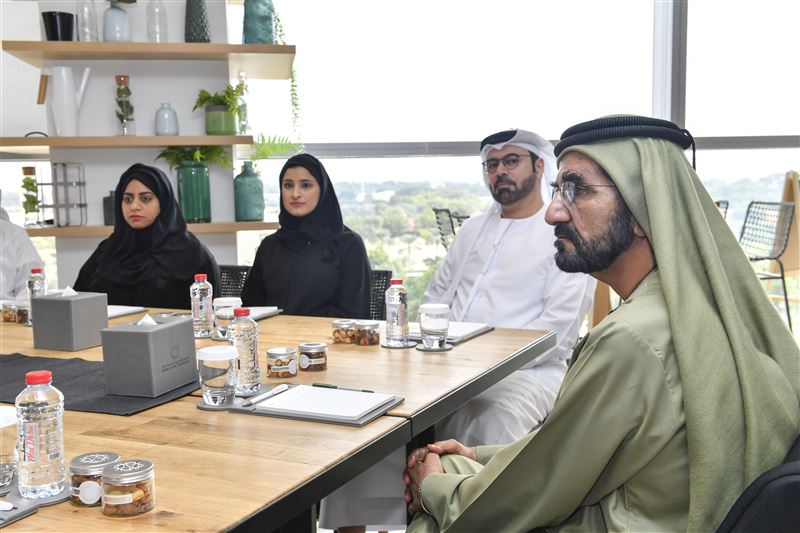 His Highness Sheikh Mohammed bin Rashid Al Maktoum, Vice President and Prime Minister of the UAE and Ruler of Dubai, has launched the Mohammed bin Rashid Centre for Future Research.
The centre will publish its research and outcomes to global academic and research communities and will adopt "a new concept" based on open and participatory international research among scientists.
Its first series of research initiatives will include the financing of a research community of 3,000 scientists, to conduct new studies on space science and technology.
"Our future plans require a solid foundation of scientific research, which comply with our aspirations," HH said. "Our goal is to create the means of communication between our young scientists and scientists from around the world, to exchange knowledge, transfer experiences and build our national research capacities."
During the Centre's launch, in the presence of Mohammad bin Abdullah Al Gergawi, Minister of Cabinet Affairs and The Future, Sarah bin Yousef Al Amiri, Minister of State, and Omar bin Sultan Al Olama, Minister of State for Artificial Intelligence, His Highness Sheikh Mohammed said, "We are seeking to make the UAE an efficient and influential part of the international academic and research community."
He also highlighted the vital role of the UAE's scientific community and added that the Dubai Future Foundation, the scientific community and the ministers of advanced sciences and artificial intelligence are part of the nation's future scientific endeavours.
The Mohammed bin Rashid Centre for Future Research will present a new approach to scientific cooperation, by adopting participatory research studies among international scientists, and motivating and attracting scientists to perform leading and innovative studies and research in over 50 areas.
It also aims to develop a system of communication between international scientific communities, to exchange expertise and benefit from the outcomes of their studies and experiments.
The Centre aims to support the UAE's scientific research sector in a variety of areas, as well to raise the country's position in scientific performance indicators.
It also aims to support the efforts to link Emirati research projects to international academic institutions, as part of the UAE's goal to become an incubator for scientific inventions, which will serve the strategy of the UAE Centennial 2071, based on prioritising space sciences and the advanced science sector.
The Mohammed bin Rashid Centre for Future Research has taken on a range of challenges that include specialised research on space science, by involving scientists and researchers from a variety of scientific and academic institutions in the UAE and around the world, to nominate their research projects on space science, space colonisation and the exploration of various aspects of human life.