Certes Networks, a provider of software-defined security solutions to protect enterprise applications, has expanded its partnership with Exclusive Networks to include distribution within the Middle East.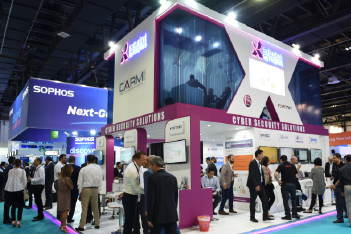 Building upon the existing partnership with Exclusive Networks France and Exclusive Networks UK, the agreement will see Exclusive Networks promote Certes' award-winning CryptoFlow Solutions in the Middle East market.
As part of Certes' move to accelerate its global growth, the partnership will involve Exclusive Networks continuing to build on its campaign of marketing, events and lead generation activity to support solution providers and resellers delivering Certes' CryptoFlow Solutions, and providing insight into the benefits they will bring for enterprises.
Certes' CryptoFlow Solutions protect enterprise applications against today's most prevalent data breach attacks. The solutions provide capabilities such as application segmentation, role-based access control, and secure connectivity that shrink the enterprise attack surface, reduce breach risk, and simplify the security architecture.
CryptoFlow Solutions complement the model of the Exclusive Networks CARM (Cyber Attack Remediation & Mitigation) initiative seamlessly. CARM enables reseller partners to facilitate their enterprise customers in identifying, containing, responding, remediating and mitigating the impact of security breaches.
Bernie Dodwell, EMEA Business Development and Channel Director, Certes Networks, says, "The extension of this distribution partnership with Exclusive Networks Middle East is a reflection of the cross-continental direction of our channel strategy. The existing relationships with Exclusive Networks UK and France are already supporting this move, and now continuing this growth into another region mirrors the global demand for CryptoFlow solutions."
Hinde Liepmannsohn, Head of Marketing, Exclusive Networks Middle East, adds, "Working with Certes Networks on an additional continent is a testament to the strength of its offering and shows how it can faultlessly be integrated into another market. We are looking forward to continuing to raise awareness of the cybersecurity issues currently facing the Middle East market and solving them to shrink the increasingly growing attack surface."
Certes Networks and Exclusive Networks Middle East are exhibiting at GITEX Technology Week 2016.